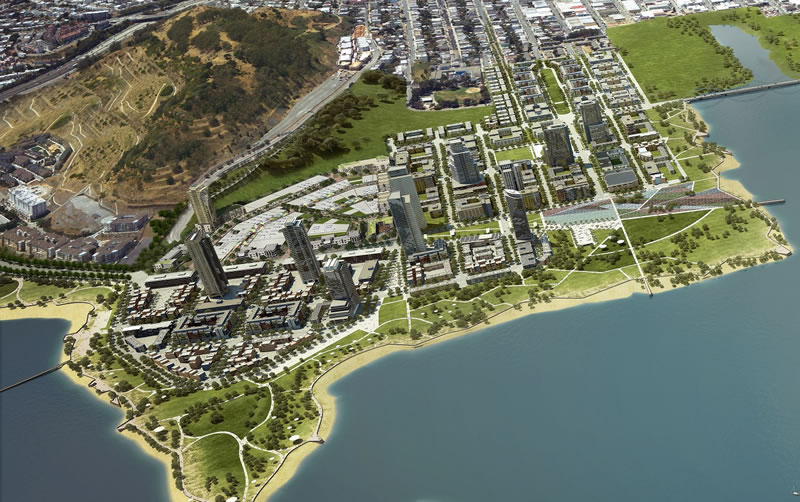 With the first two blocks of the new Candlestick Point neighborhood slated to start rising next fall, the design for one of the first 100 percent below market rate (BMR) buildings to follow has been refined by Herman Coliver Locus Architects for the Tenderloin Neighborhood Development Corporation (TNDC) and Young Community Developers (YCD).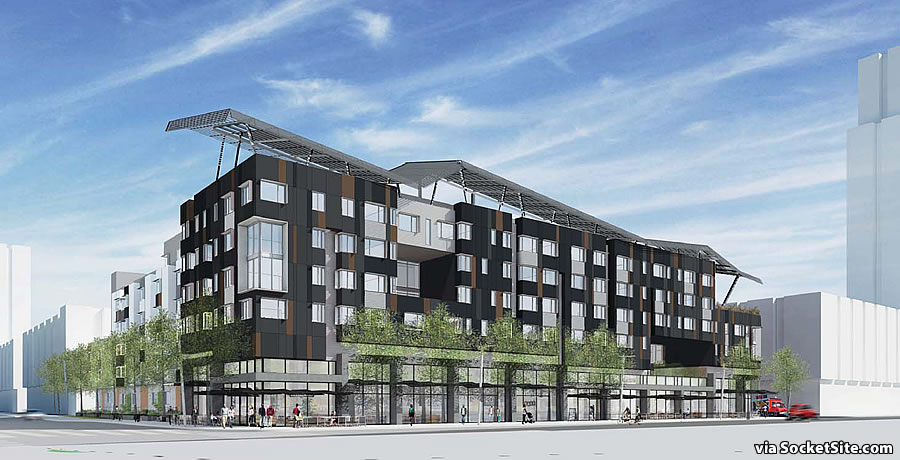 The 156-unit building will rise up to seven stories in height upon Candlestick Point North's Block 10A, fronting the future Ingerson Avenue, between Earl and M Streets, with a 13,000 square feet of double-height retail space along Ingerson, a garage for 85 cars, and three stories of pedestrian-scaled townhouses and flats along the mid-block break behind the development.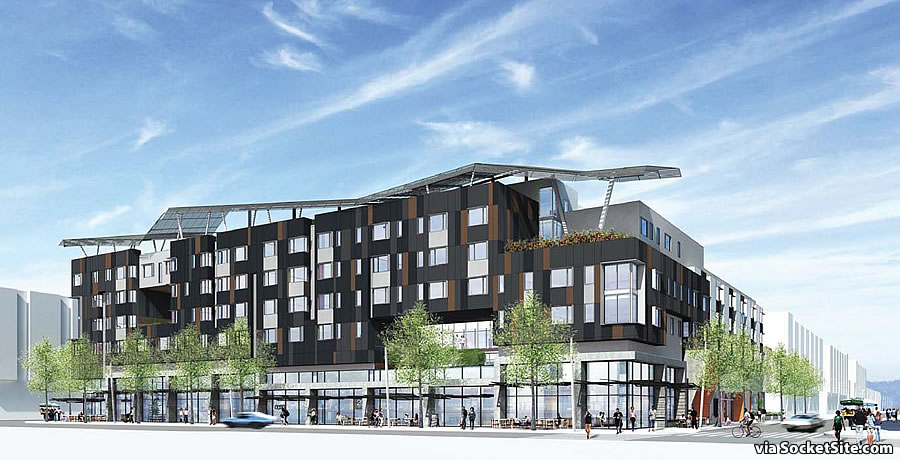 An undulating steel-framed canopy atop the building will be outfitted with a solar array to offset the building's energy usage.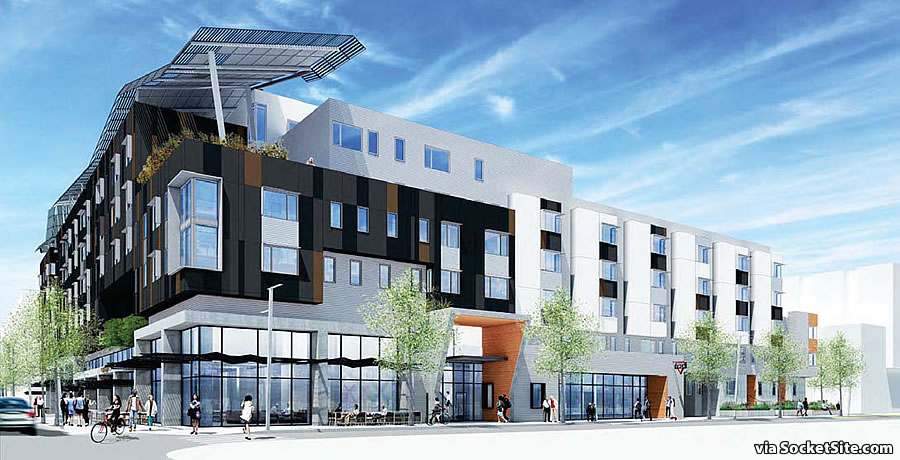 And of the 156 apartments, over half of which will be three-bedrooms or larger, 121 will be made available to low income families earning up to 60% of the Area Median Income with the remaining 35 units designated for formerly homeless households.
The building will include a community space devoted to Young Community Developers workforce readiness training during the day and the Bayview YMCA for afterschool programming during the late afternoon and early evening, with multiple community gardens on various floors of the development as well.
And in terms of timing, with the ground lease and loan for the building not expected to be approved until the second half of 2019, don't expect a ground breaking until 2020 or beyond.