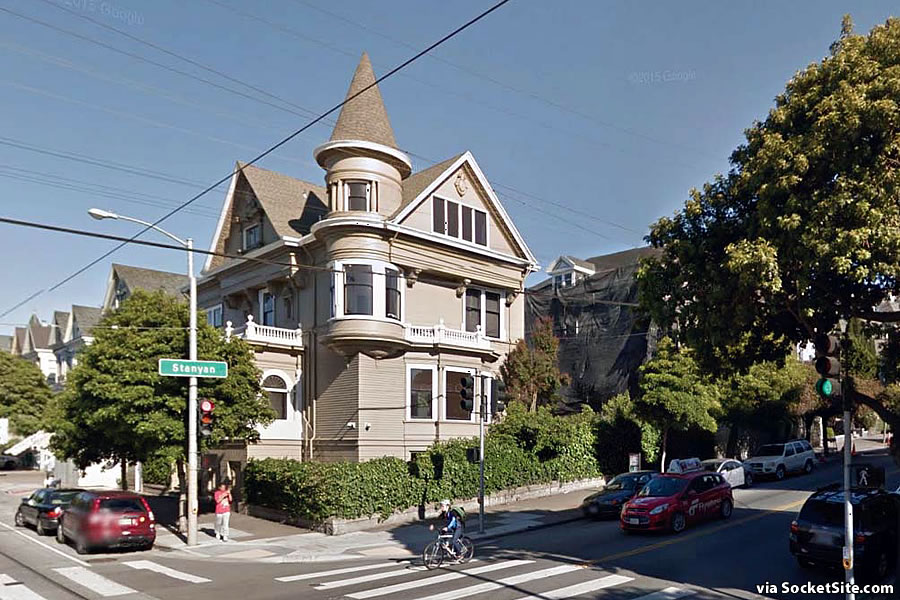 When the large Cole Valley Victorian at the corner of Carl and Stanyan, which is known as the Lange House, sold for $3.15 million in mid-2014, the sale included the adjoining and potentially sub-dividable lot fronting Stanyan Street, as we reported at the time.
Plans for a four-story condominium building to rise up to 40 feet in height upon the "1010 Stanyan Street" parcel have since been drafted by Elevation Architects, plans which include three (3) three-bedroom units and one (1) two-bedroom within the building's walls, with a storage room for eight bikes but no garage any cars.
And the 1010 Stanyan Street project as envisioned, which has just been granted an exemption from having to complete a resource intensive environmental review, is slated to be approved by San Francisco's Planning Commission next week.