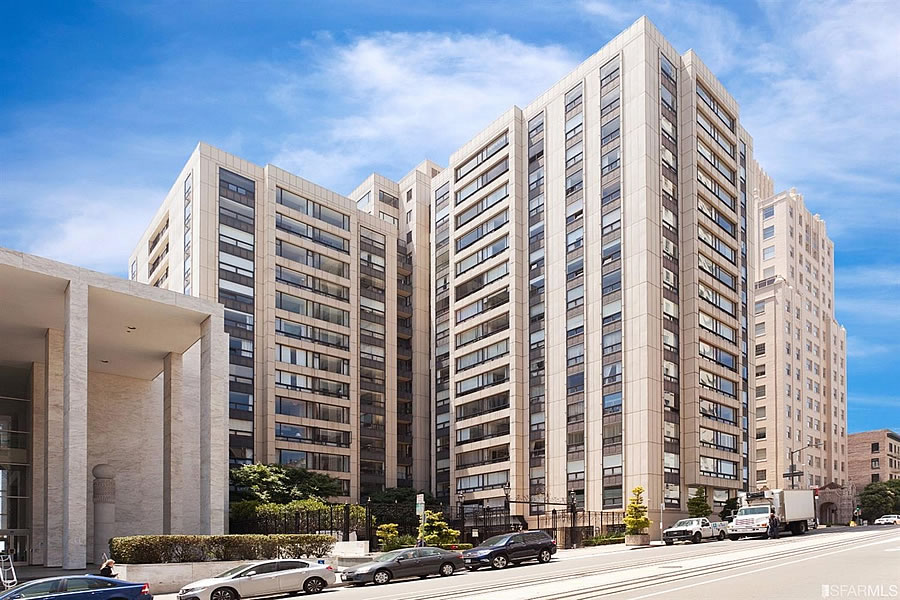 Purchased for $1.2 million or roughly $1,136 per square foot in January 2016, the 1,056-square-foot one-bedroom condo #1212 within Gramercy Towers at 1177 California Street returned to the market priced at $1.275 million this past July, a sale at which would have represented total appreciation of 6.3 percent since the end of 2015.
Reduced to $1.199 million in September, the sale of the remodeled apartment with sweeping views and a designated parking spot below has now closed escrow with an apples-to-apples contract price of $1.1 million or roughly $1,042 per square foot, representing total depreciation of 8.3 percent over the past two years for the Nob Hill condo with views.
But remember, the median sale price in San Francisco is up.