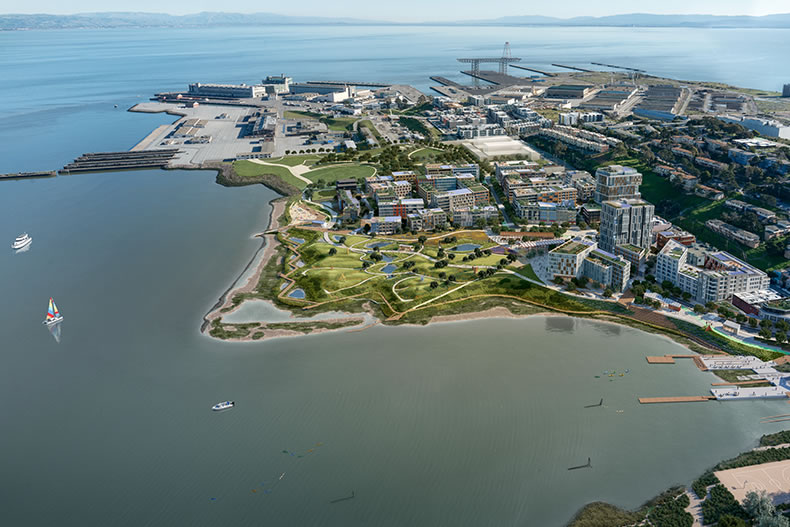 The Draft Environmental Impact Report for Build Inc's massive India Basin project, a proposed development which could yield over 1,200 units of housing, 1,800 parking spaces and 275,000 square feet of commercial space – or half as many units of housing and a million square feet of office, retail and R&D space – along with over 24 acres of recreation and open space fronting San Francisco's bay, has just been released in a two-volume set totaling nearly a thousand pages which you're invited to peruse: Part One and Part Two.
Originally expected to published this past spring, the delay will likely push back any ground breaking to the second quarter of 2018, at the earliest. And that's assuming the impact report is certified, the project is approved, and there are no other significant delays or challenges.
And in terms of the project's timing once the ground is broken, the development is "likely [to] be conducted in multiple phases over a period of 5–15 years based on market demand and financing."  We'll keep you posted and plugged-in.