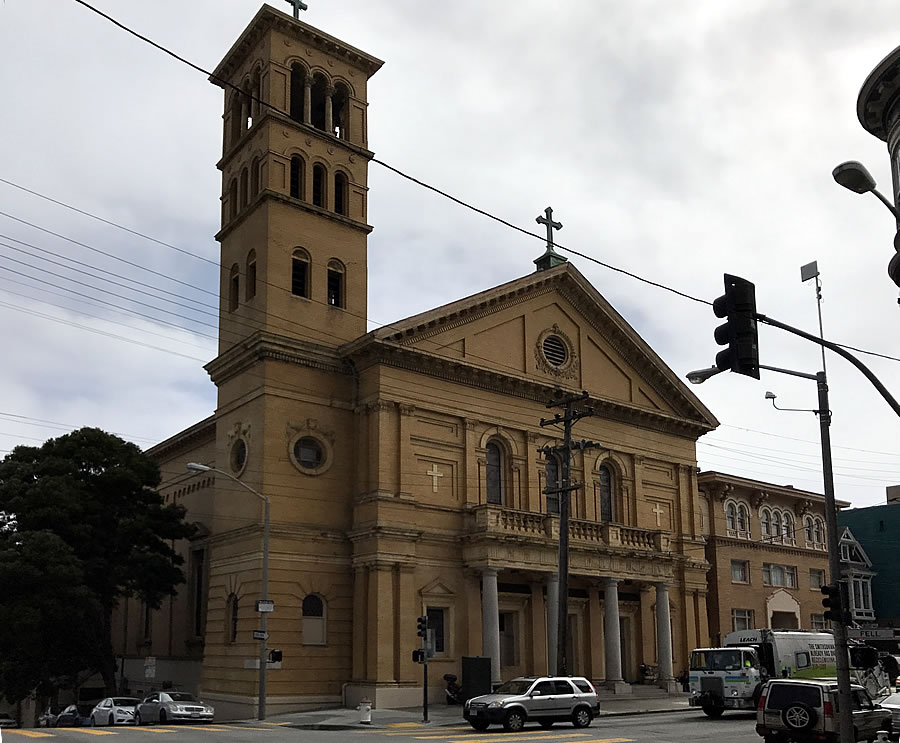 Plans to convert the former Sacred Heart Church turned Church of 8 Wheels skating rink into a mixed-use development at 554 Fillmore Street have been supersized and would now yield 33 residential units over 9,000 square feet of ground floor commercial space and a basement garage as proposed. But San Francisco's Planning Department has just raised "grave concerns."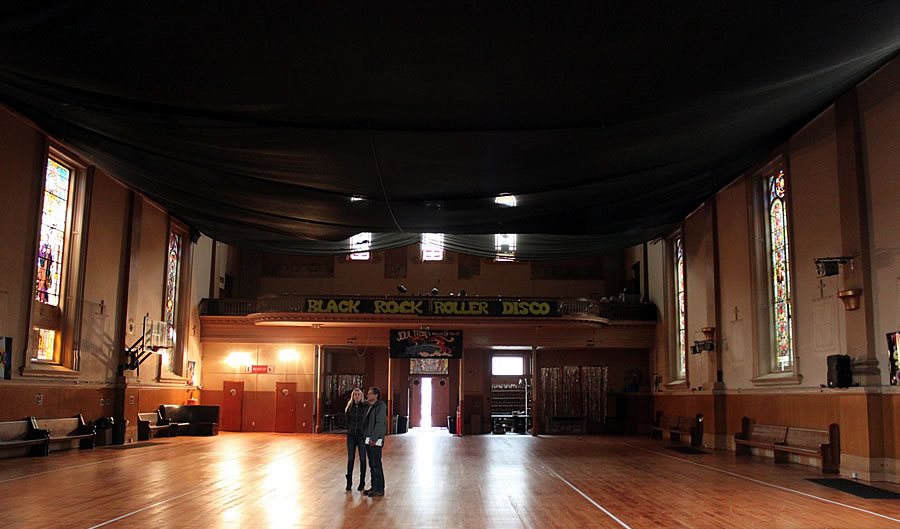 Currently zoned for residential use, the development team had initiated a push to landmark the church, a designation which would allow for the team to add the commercial component on the ground floor.
And in order to yield the aforementioned 33 new units within the walls of the existing building, the development team was planning to insert five new floors across the northern portion of the church's nave and attic.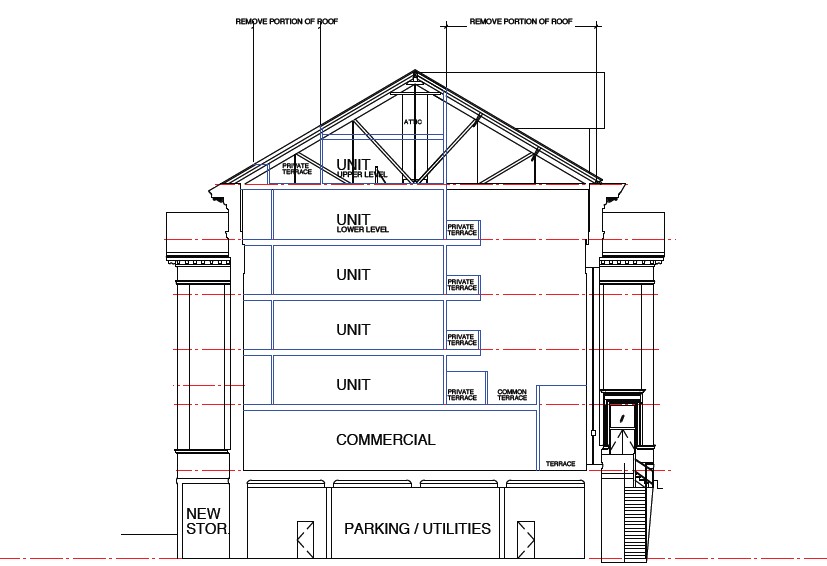 But the aforementioned move to landmark the building to maximize its development might now have the opposite effect.
From Planning's review of the supersized plans with the pending landmark designation in mind:
As the nave is a character-defining interior space, staff has grave concerns about the physical and environmental effects on the volume and interior decorative details of the nave under the proposed project. With the insertion of new floors to create commercial/retail and residential space and new openings within the roof, the volume and decorative details of the nave would be removed, altered and obscured in a manner that appears inconsistent with the Secretary of the Interior's Standards. The Department believes that new floors, if proposed, should be inserted in only a portion of the interior in order for the character-defining features, including the historic volume and decorative details to be retained.
San Francisco's Board of Supervisors is slated to vote on the recommended landmark designation of the Sacred Heart Church next month. We'll keep you posted and plugged-in.