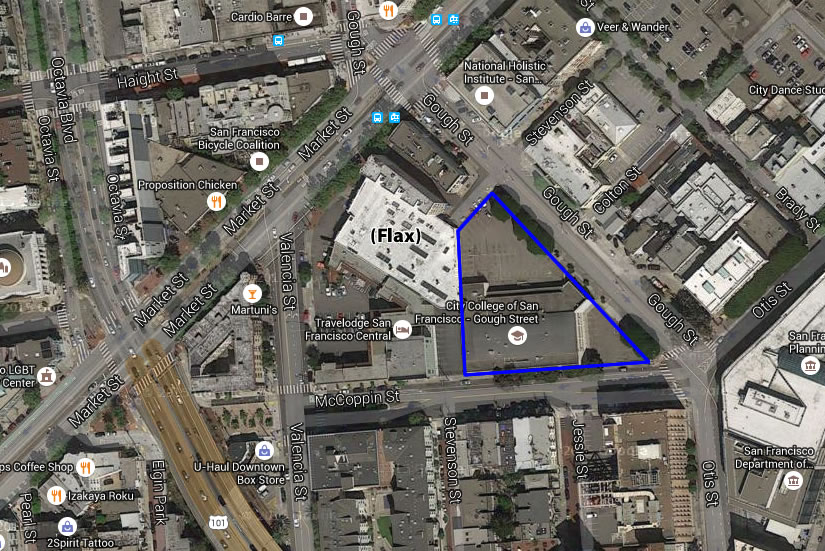 In a move which shouldn't catch any plugged-in readers by surprise, City College of San Francisco has formally submitted plans for a tower to rise upon their 46,000-square-foot Hub District parcel at 33 Gough Street.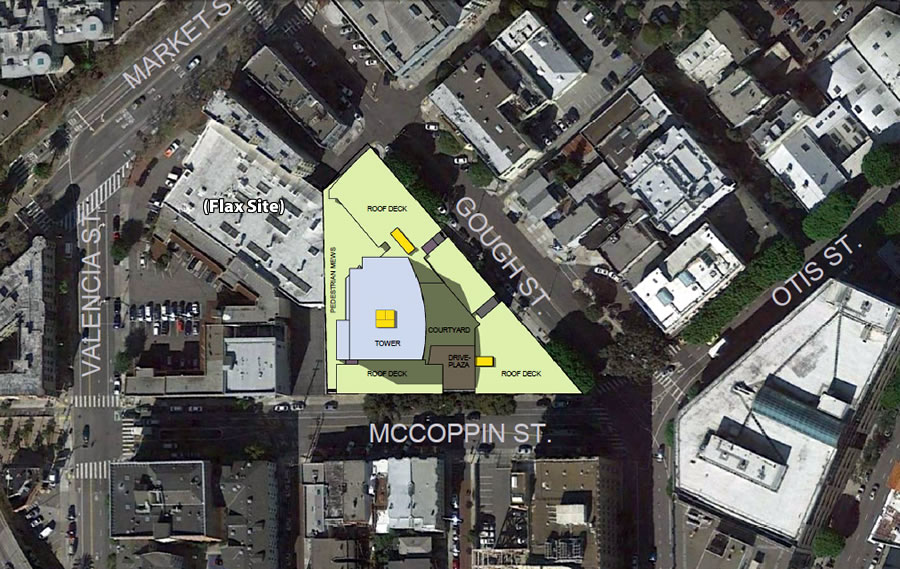 As envisioned by David Baker Architects, the 23-story tower would rise to a height of 250 feet, with 433 residential units over 5,600 square feet of ground floor retail space, a garage for 234 cars and 184 bikes, and a public mews wrapping around the development, connecting McCoppin and Gough.
And while the City College site is currently only zoned for Public use and development up to 85 feet in height, the parcel is proposed to be rezoned per the City's Hub District Plan.