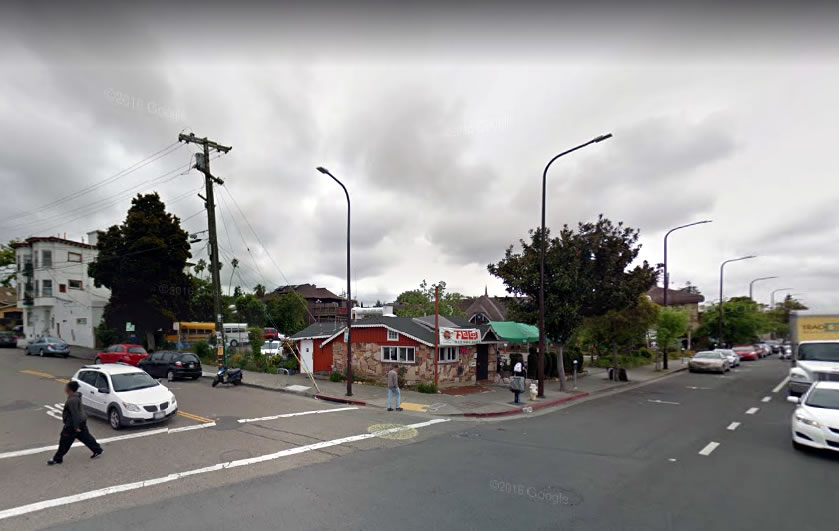 Plans to level the 1,000-square-foot, single-story Berkeley building on the corner of Adeline and Emerson, which has been home to FLACOS over the past seven years, are in the works.
And as proposed, a five-story building designed by Dinar & Associates, with 42 residential units over 4,300 square feet of retail and/or restaurant space and a stacked garage for 38 cars and 21 bikes, will rise up to 55 feet in height across the 3031 Adeline Street site.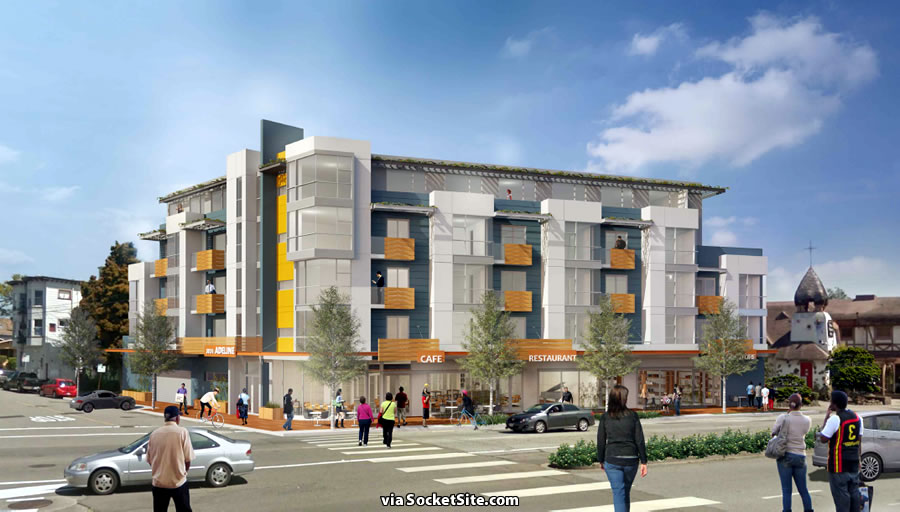 While the corner parcel is principally only zoned for the development of 16 units and up to 36 feet in height, the project team is planning to invoke California's Density Bonus law and local area plans for the necessary waivers, concessions and use permits to allow for the additional height and density.
That being said, the team had originally envisioned building 50 residential units and up to six stories in height upon the site, which is directly across from the Ashby BART Station, but revised their plans following a pre-preliminary meeting with neighbors and neighborhood organizations who are opposed to more height.
The development would not directly affect the adjacent Chapel of the Flowers building at 3049 Adeline Street which was long home to Marmot Mountain Works and is now occupied by Trackers Earth.