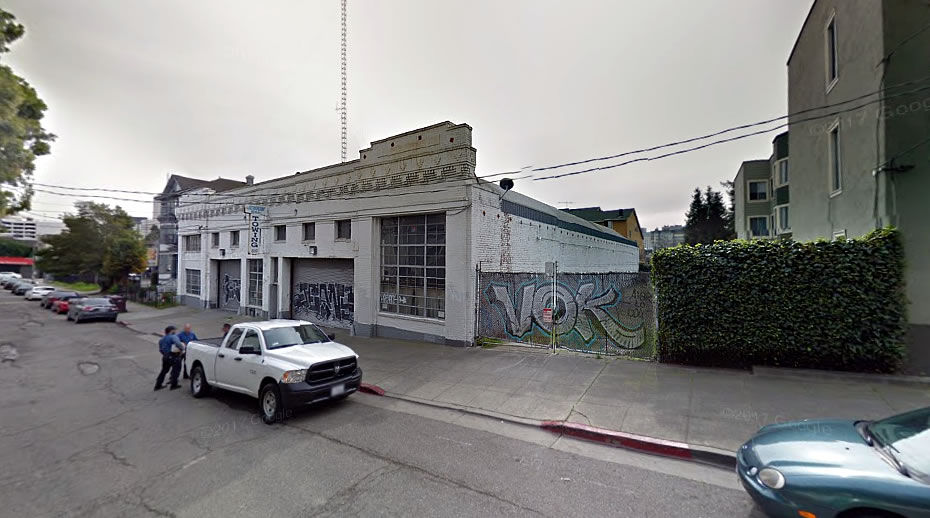 Big plans to redevelop the Uptown Oakland warehouse building at 537 24th Street, which is currently home to Jenkin Brothers and Acme Towing, and the adjacent undeveloped lot are in the works.
As envisioned, a five-story addition would rise up to 74 feet in height over the existing building, with 42 residential units inside. An underground garage would provide parking for half the number of units. And behind the existing façade, 24 Joint Living Working Quarters would be built.
A cross between group housing and live/work units, JLWQ units share kitchens and bathrooms. And for every foot of legal living space, two feet of work space must be provided as well. But as far as pricing, it's likely to be (primarily) market rate.