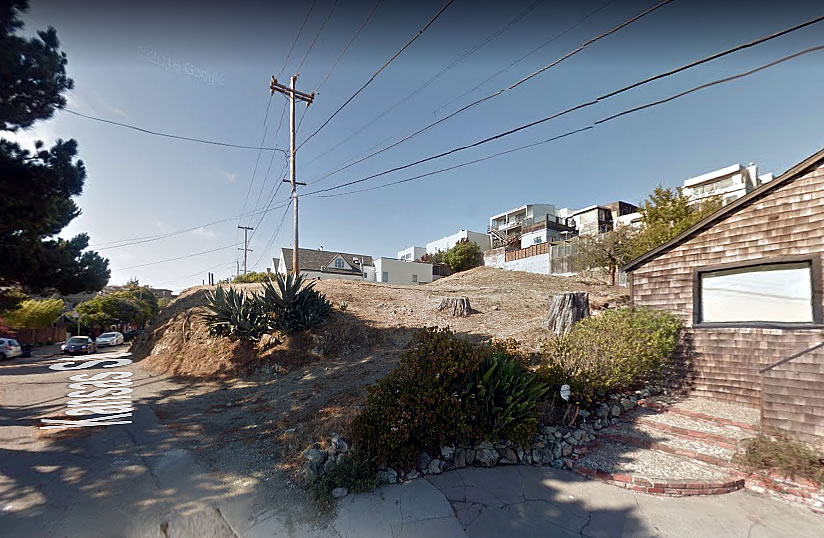 The 125-foot stretch of land between the Potrero Hill homes at 905 and 953 Kansas Street has never before been developed, perhaps because of the large rock outcropping which dominates the site.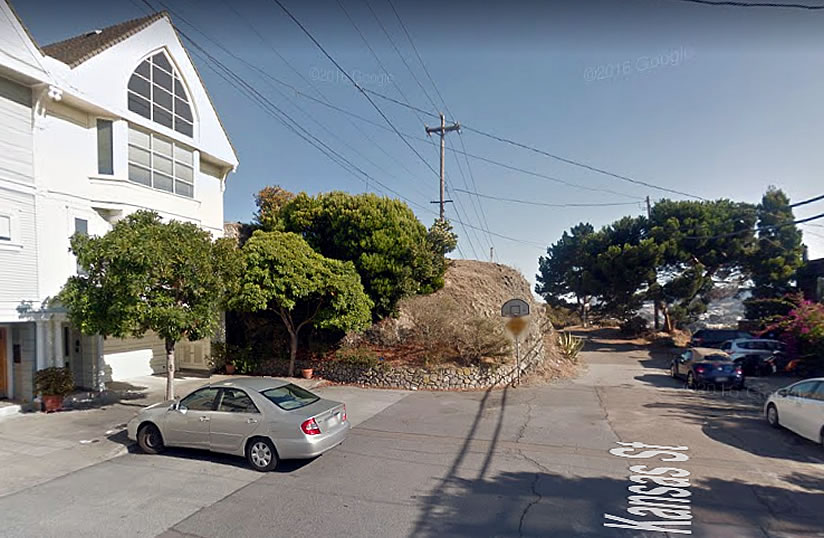 But said stretch is legally five developable parcels.
And as newly envisioned, five modern buildings designed Dawson & Clinton and RG‐Architecture will rise up to five stories across the 923-939 Kansas Street site: a four-level single-family home; two four-level duplexes; and two five-level duplexes with a total of nine parking spaces between the five garages.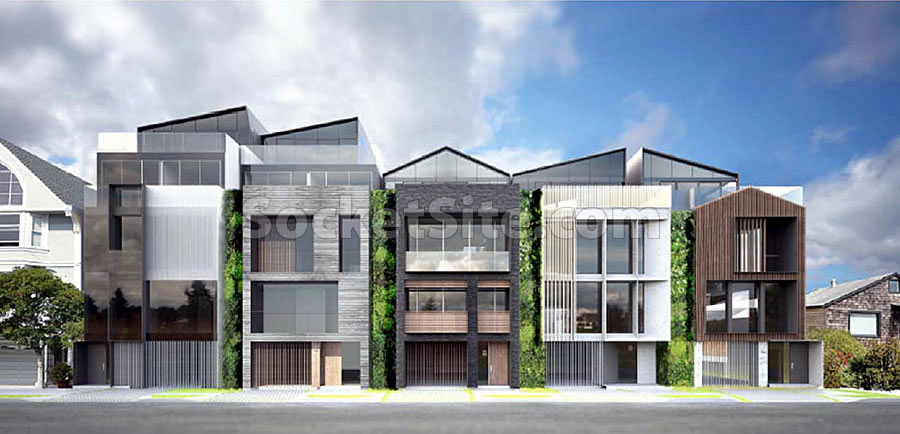 If approved and permitted, construction would take two years, including the required excavation and effective leveling of the front halves of the lots, straightening of the street, and pouring of a new sidewalk.
That being said, plans to develop the lots have been opposed in the past, most recently in an attempt to effectively limit any development to 40 feet in height as measured from Kansas Street.  And the five buildings as proposed would rise to heights of between 45 and 49 feet in height.