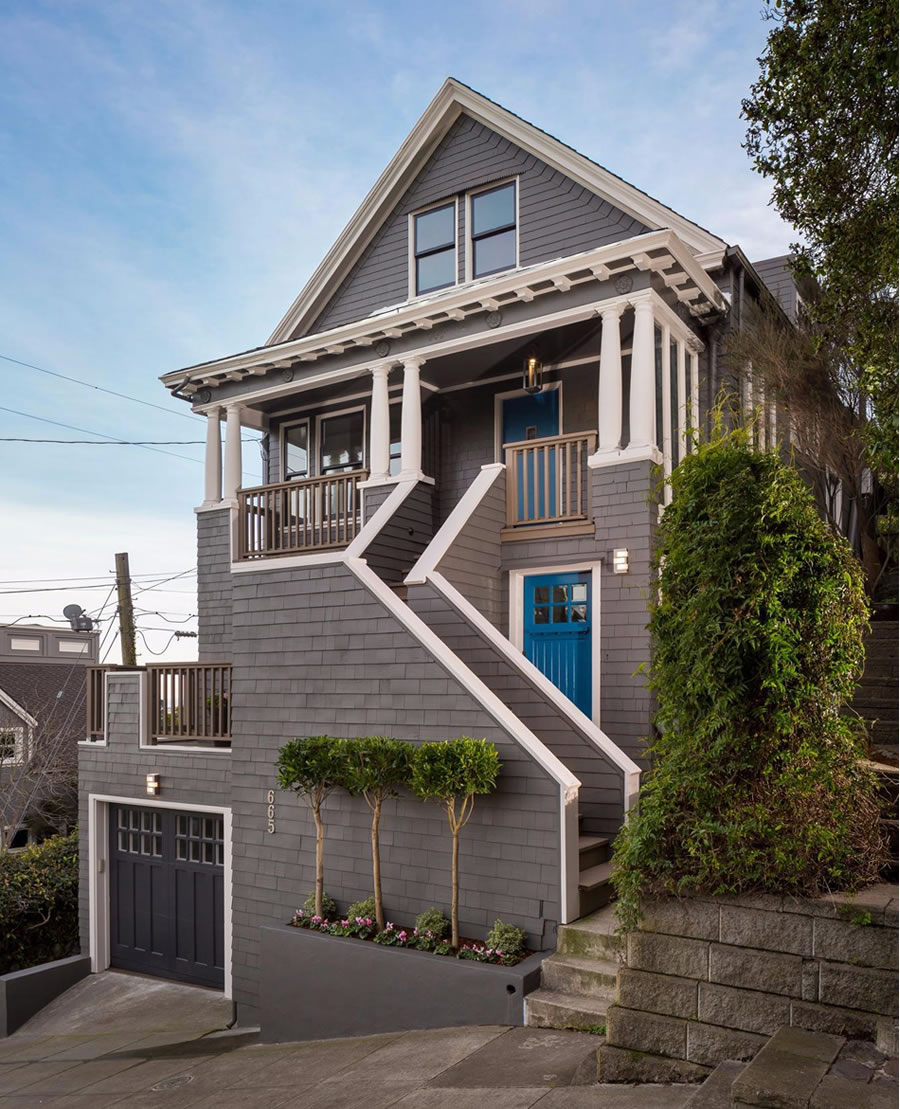 Listed for $3.6 million, or roughly $1,180 per square foot, in January, the sale of Eric Melvin's Noe Valley home at 665 29th Street has closed escrow with a $2.8 million contract price or roughly $918 per foot.
Purchased by Melvin, who is the lead guitarist for NOFX, as a 1,500-square-foot home for $750,000 in 2003, the living space at 665 29th Street has since been doubled, with a remodeled rear studio, and an all-new kitchen, lower-level family room, third bedroom and two-car garage below.
And with a list price which was reduced to $2.995 million last month, the sale is officially "6.5 percent under asking" according to all industry stats and MLS-based reports versus 22.2 percent ($800K) under its original list price and expectations.