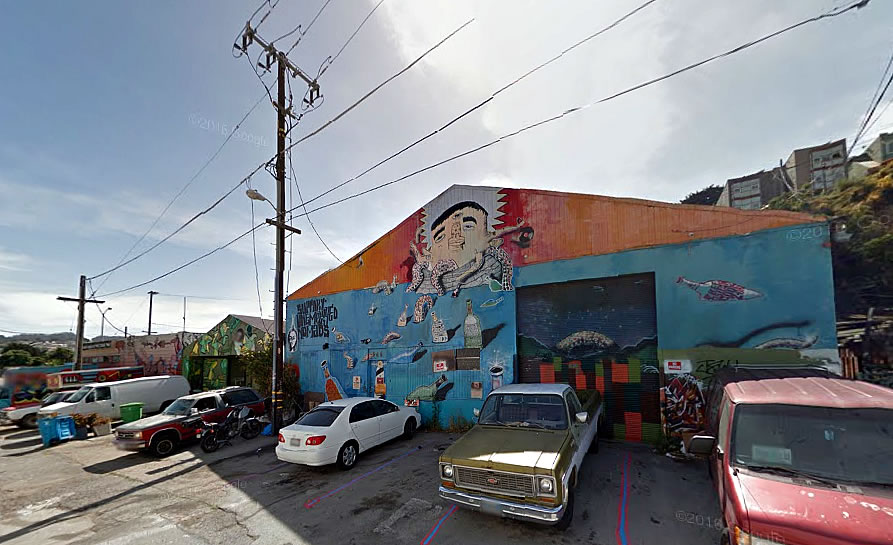 The remaining residents of the artists' collective known as Bernalhaus, on Peralta Avenue, behind the Alemany Farmers' Market at the bottom of Bernal Heights, have been forcibly evicted and locked out.
Plans to level the warehouse buildings that sit upon the 992 Peralta Avenue parcel have been in and out of the works since 1999, which is when the property was purchased for $1.1 million.
The paperwork to secure building permits for a 49-unit condo development to rise up to five stories upon the site was submitted last July. And the proposed plans are actively working their way through Planning.
Complaints about the existing 'warehaus' being used for residential use date back to 2003 but ramped up following the Ghost Ship fire and after the plans for the Peralta Avenue parcel were filed.