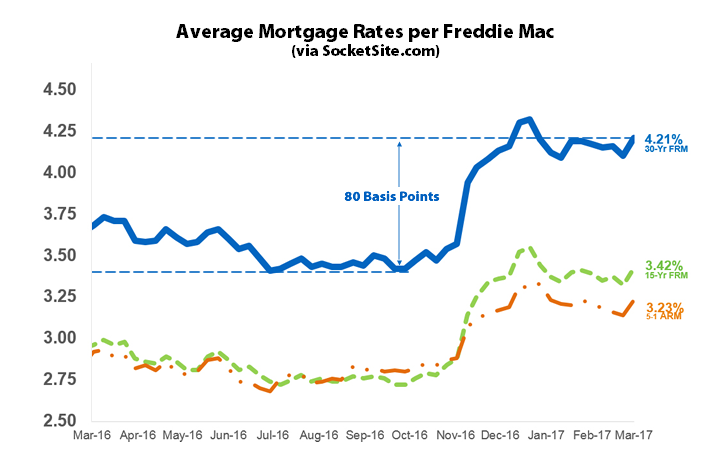 The average rate for a benchmark 30-year mortgage ticked up 5 basis points over the past two weeks, an 11 point jump over the past seven days, and is back to a calendar year high of 4.21 percent, according to Freddie Mac's Primary Mortgage Market Survey.
Having jumped 67 basis points over the past four months and 80 basis points since July, the current 30-year rate is now 53 basis points above the 3.68 rate in place at the same time last year but remains 9 basis points below the 4.30 percent rate in place at the end of last year.
At the same time, the probability that the Fed will institute a rate hike by the end of this month, the first of three predicted by the end of the year, has rocketed to over 90 percent, according to an analysis of the futures market.