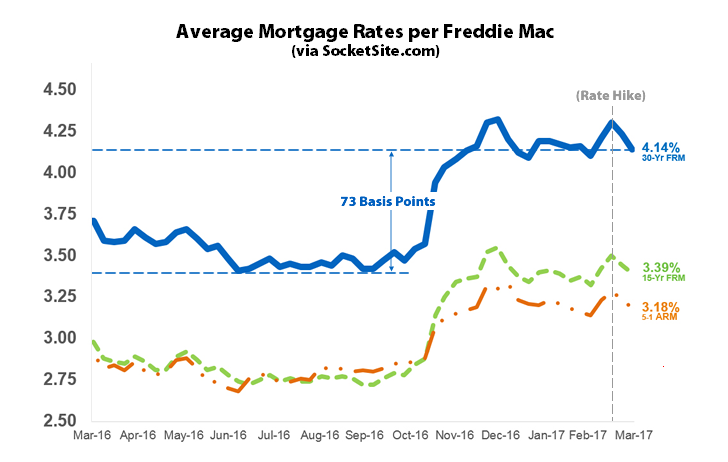 Having ticked up to 4.30 percent two weeks ago with the probability of the Fed's second rate hike already priced-in, the average rate for a benchmark 30-year mortgage has since dropped 16 basis points to 4.14 percent.
That's still 43 basis points above the 3.71 percent average rate in place at the same time last year and a 73 basis point bump since July, according to Freddie Mac's Primary Mortgage Market Survey data.
And according to an analysis of the futures market, the probability of the Fed's next rate hike occurring this June is holding at 53 percent.