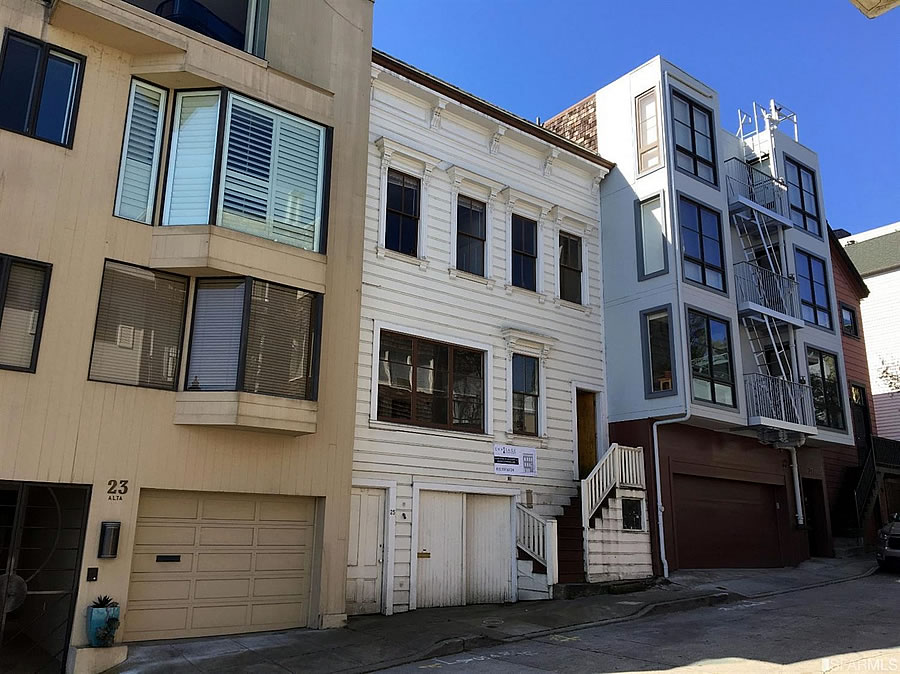 Purchased as "an amazing opportunity to reinvent a special and historically rich residence on a coveted Telegraph Hill cul-de-sac" for $1.65 million in 2013, the buyers of the two-unit building at 25 Alta are now racing to sell before they're foreclosed upon.
Originally financed with a $2 million construction loan from First Republic Bank in 2013, plans to merge the two units, double the size of the building to 2,450 square feet and completely renovate were approved in 2015. And the property was subsequently refinanced with a crowdfunded $2.7 million project loan from "Patch of Land Lending LLC."
Listed for $2.8 million last April as "an amazing opportunity," take two, the list price for 25 Alta has since been dropped to $2.338 million.
At the same time, the yet to be renovated property is slated to be foreclosed upon this afternoon with over $2 million of that $2.7 million project loan past due.