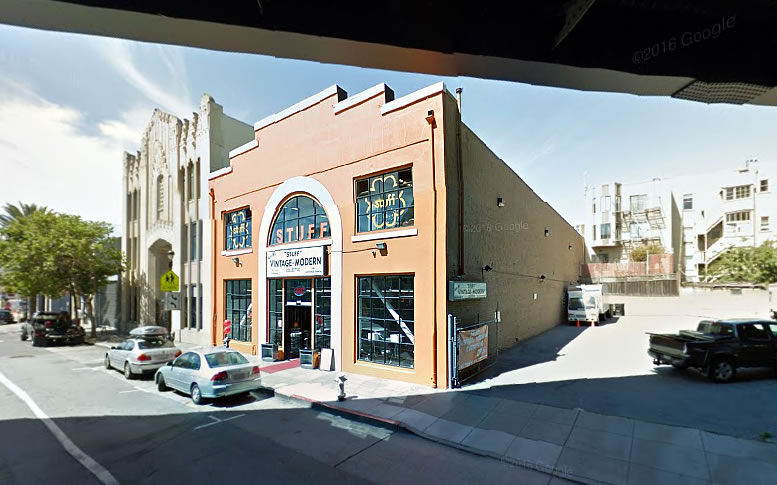 Billed as a "rare redevelopment opportunity in one of the most desirable areas…of San Francisco," the 16,500 square foot building at 150 Valencia Street, which is currently home to STUFF, a collective of over 60 vintage-modern dealers, is now on the market for $6.1 million (which doesn't include the adjacent parking lot).
Three doors down from another contentious Valencia Street development which Zeitgeist is challenging, the two-story warehouse sits on a parcel which is zoned for development up to 50 feet in height and retail, restaurant and residential uses.
STUFF's lease of 150 Valencia is slated to expire in two years.