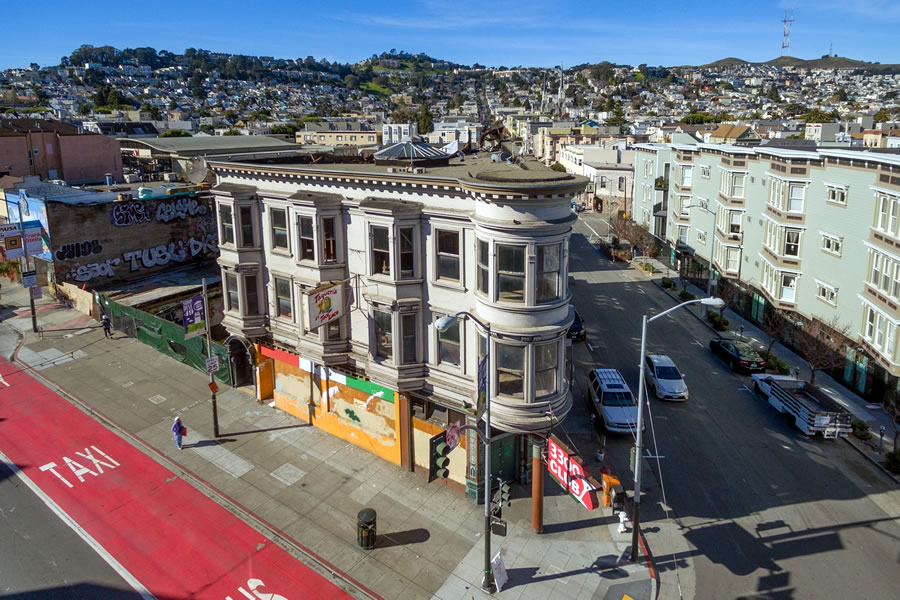 The fire that consumed the former Cole Hardware at 3312 Mission Street and badly damaged the adjacent buildings – including the Graywood Hotel at 3308 Mission, a single-room-occupancy (SRO) hotel with 28 rooms – left 58 people homeless and the 3300 Club on the corner out of business.
While the former tenants of the Graywood technically have a right to return, unlike the operators of the 3300 Club or El Taco Loco, the hotel has since been gutted.
And the 3300-3308 Mission Street building is now on the market for $3.5 million, touting "a great opportunity for a developer to reposition the property into a cash cow."
The hotel, which had racked up numerous complaints from tenants over the years and subsequent citations from the City, was purchased for $1.695 million in 2004.