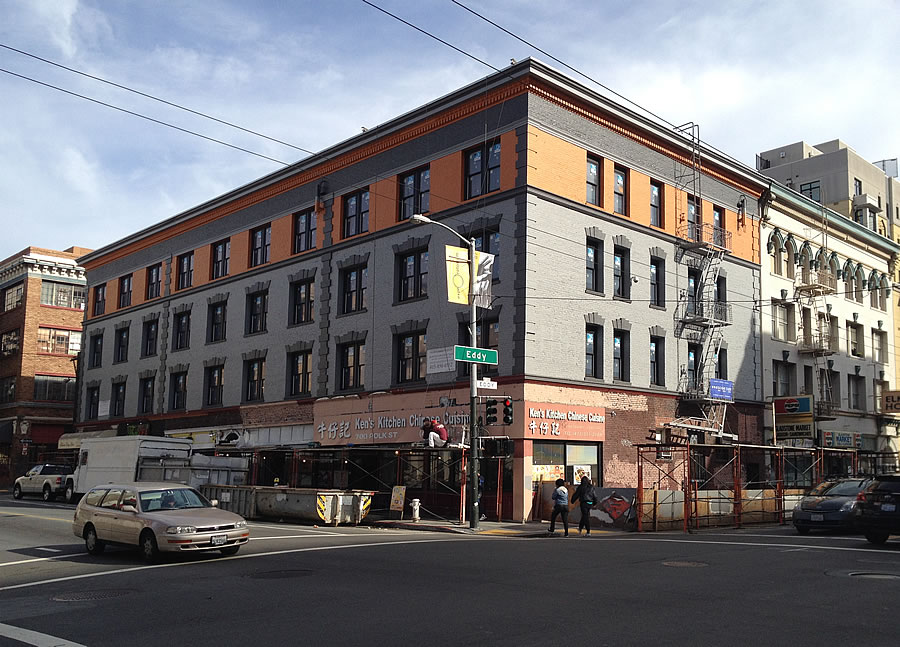 The renovation of the former New Pacific Hotel at Polk and Eddy, a 66-room residential hotel, or "SRO," which previously served the indigent and otherwise homeless, is nearing completion.
And the project is positioning to re-open as "San Francisco's newest boutique hotel," dubbed "EPIK."
According to Planning, however, a change in use hasn't been approved for the property, which means the project will remain a residential hotel, only one that will now be targeting "professionals" to fill the remodeled rooms and shared baths [see UPDATE below].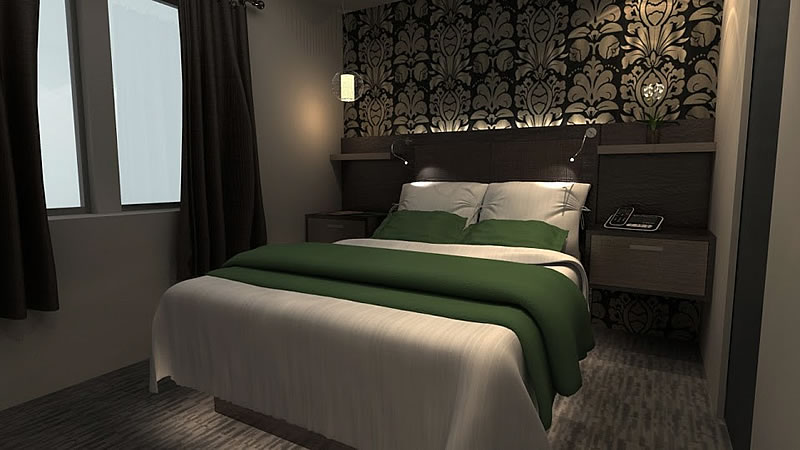 The search for a hip, or dare we say trendy, operator to fill the vacant restaurant/bar space adjacent to the hotel's lobby at 706 Polk Street is underway.
UPDATE: According to a note from the developer, 55 of the hotel's 66 rooms were previously licensed for tourist use and they're planning to operate them as such, while maintaining the remaining rooms as an upscale "SRO."
If all goes as planned, Hotel EPIK will open mid-summer.