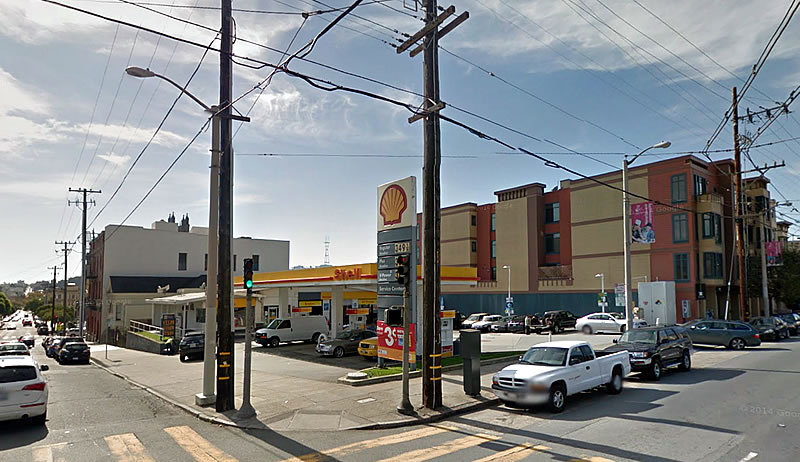 Zoned for development up to 40 feet in height, and with rumblings of a project in the works, a number of readers have been wondering when the Shell station on the southwest corner of California and Steiner will be razed in order for condos to rise.
And in fact, there are plans for the service station at 2501 California Street to be leveled later this year.
But if approved, the redevelopment of the site won't include any housing, nor will it rise above 19 feet in height. Instead, the station will be rebuilt with a reconfigured 19-foot fueling canopy (versus the 16-foot canopy that's currently on the site) and an all-new "Loop" convenience store sans garage.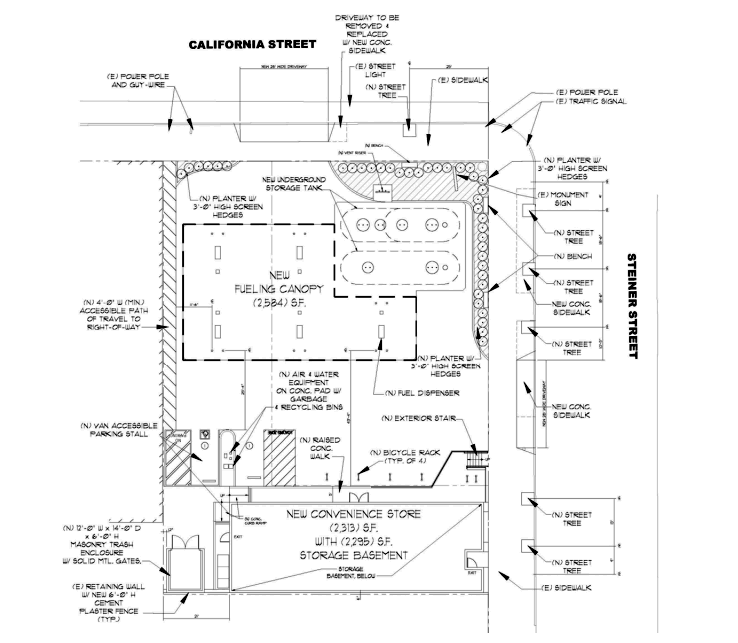 As part of the project, the northern driveway on Steiner Street would be eliminated and the two remaining driveways (one on California Street and one on Steiner Street) would be reduced to 28 feet in width, with new "visual screening" and greening along the perimeter of the site.
The station sells over 2 million gallons of gas per year.