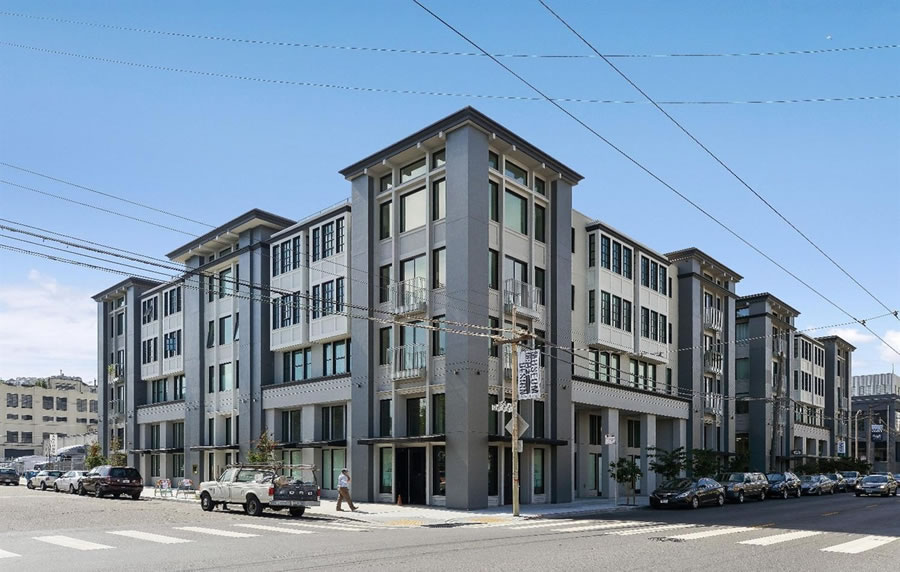 Purchased for $1,635,000 in May of 2014, the two-bedroom Onyx penthouse unit #406 at 415 De Haro Street, in the flats of Potrero Hill, returned to the market listed for $1,735,888 this past September, a sale at which would have represented total appreciation of 6.2 percent for the well-finished condo over the past 29 months, or roughly 2.5 percent per year.
Reduced to $1,695,000 in October and then delisted for a few weeks, the "stunning top floor, corner view residence…designed for buyers with exceptionally high standards," with 1,274 square feet of space, two external storage units and deeded parking for one car, has just been re-listed for $1,575,000.
A sale at asking would now represent depreciation of 3.7 percent for the penthouse unit on an apples-to-apples basis over the past 32 months, mostly likely with a bit of appreciation on the front-end masking a larger loss over the past year (or two).