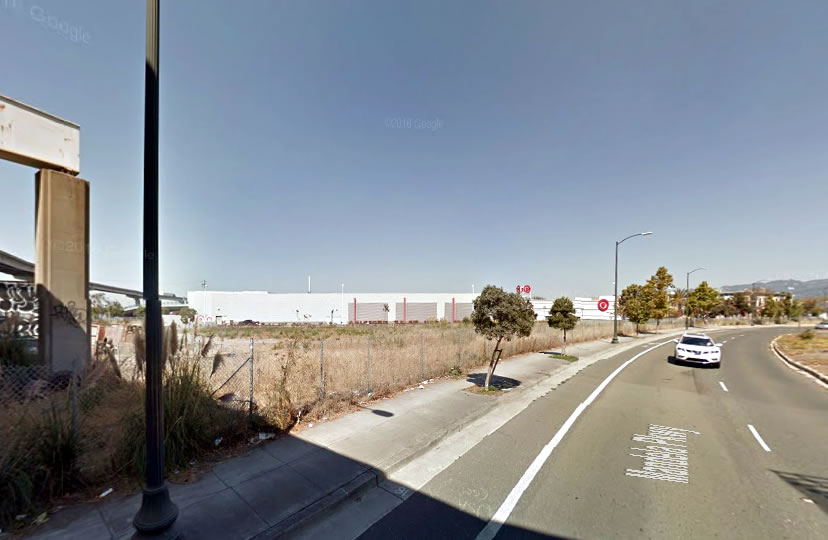 Speaking of new hotels, plans for a 220-room hotel to rise on the vacant Caltrans lot to the south of the Emeryville Target have been drafted and will be reviewed by Oakland's Design Review Committee tomorrow evening, January 25.
The proposed "Mandela Hotel" would rise up to six stories in height along the Mandela Parkway parcel which is currently enclosed by a chain-link fence and borders the Bay Bridge approach.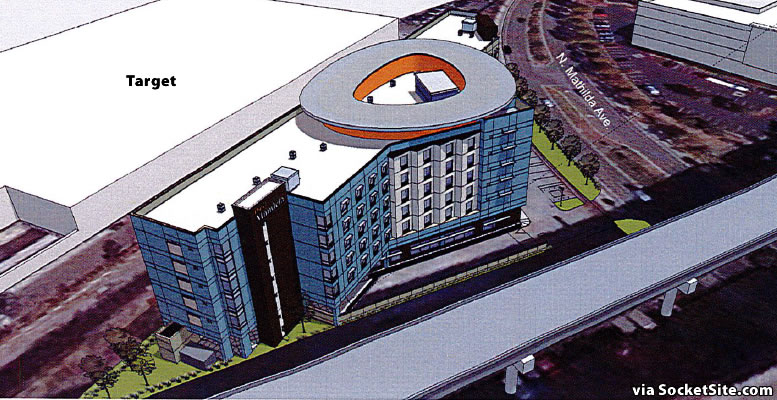 Designed by Architectural Dimensions, the plans include an underground garage for 163 cars. And the hotel is to be operated by Ram Hotels.