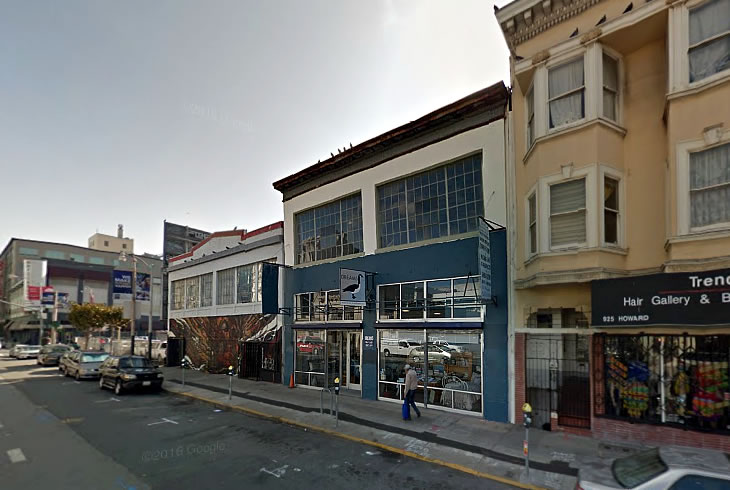 Owned by the "5H GP" LLC, which is an affiliated entity of the Tenderloin Neighborhood Development Corporation (TNDC), plans for an 18-story tower with 205 Below Market Rate (BMR) apartments to rise on the Central SoMa parcels at 915-921 Howard Street, near the corner of 5th, have been drafted and submitted to the City for review.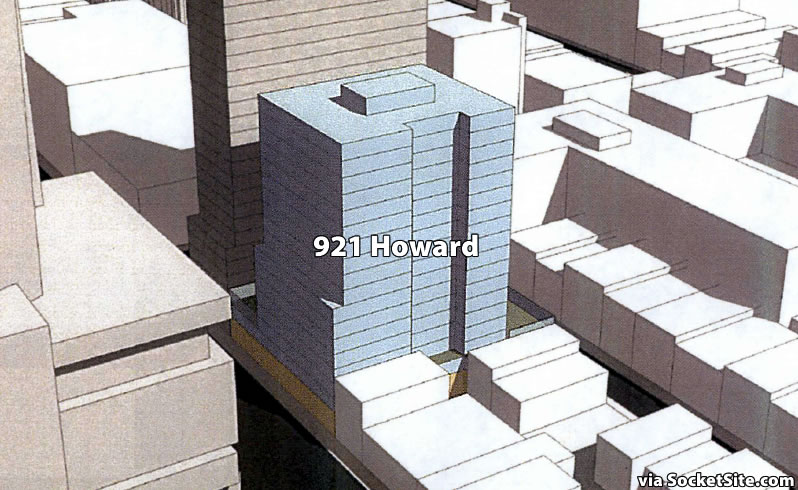 In order to make way for the development, the Dreams Down Duvet & Bed Linen building and adjacent warehouse at 915 Howard Street would be razed. And in addition to the 205 affordable units, the proposed development, which would rise directly across the street from the bulk of the massive 5M project, includes a garage for 13 cars fronting Tehama, a storage room for 127 bikes and a ground floor retail space fronting Howard.
And while the 921 Howard Street site is currently only zoned for development up to 85 feet in height, it's slated to be up-zoned to 180 feet per San Francisco's Central SoMa Plan, a development which shouldn't catch any plugged-in readers by surprise.