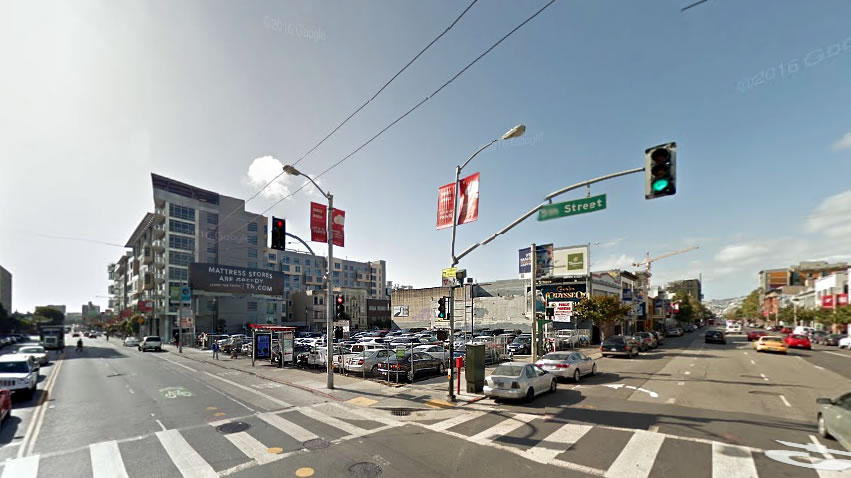 As you might have noticed, there's big mass lurking in the background of the plans for an 18-story tower with 205 below market rate apartments to rise at 921 Howard Street. And in fact, that other mass is a placeholder for a 30-story tower with over 200 residential units as well.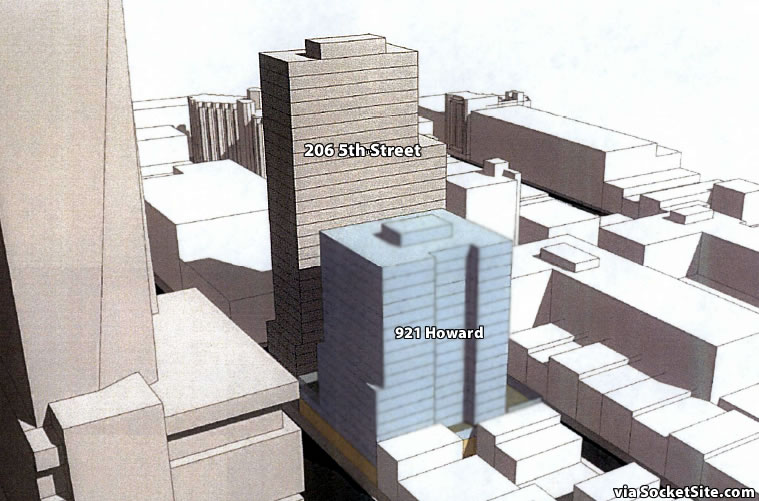 While currently only zoned for building up to 85 feet in height, the 206 5th Street parcel – which is currently known as the parking lot on the southwest corner of 5th and Howard pictured above – is slated to be up-zoned for development up to 300 feet per the City's Central SoMa Plan.
And while the site is currently owned by the Tenderloin Neighborhood Development Corporation, having been acquired along with the adjacent two "921 Howard Street" parcels back in 2009, expect the plans for the 30-story tower, which have yet to be formally revealed, to be market rate condos with retail on the corner.