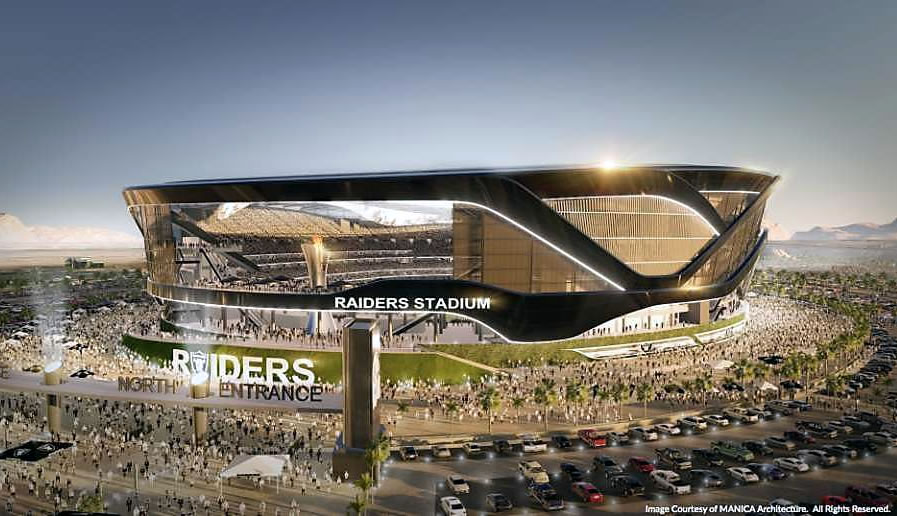 The Oakland Raiders have submitted their formal application to move the franchise to Las Vegas, filing the paperwork a month before it was due.
The league's 32 owners are expected to vote on the proposed move in March, with a supermajority of 24 needed to approve the team's relocation.
If approved, the Raiders could open the 2020 season in Las Vegas. And in terms of financing for the proposed $1.9 stadium, Goldman Sachs has expressed interest in funding the gap if Sheldon Adelson won't commit.