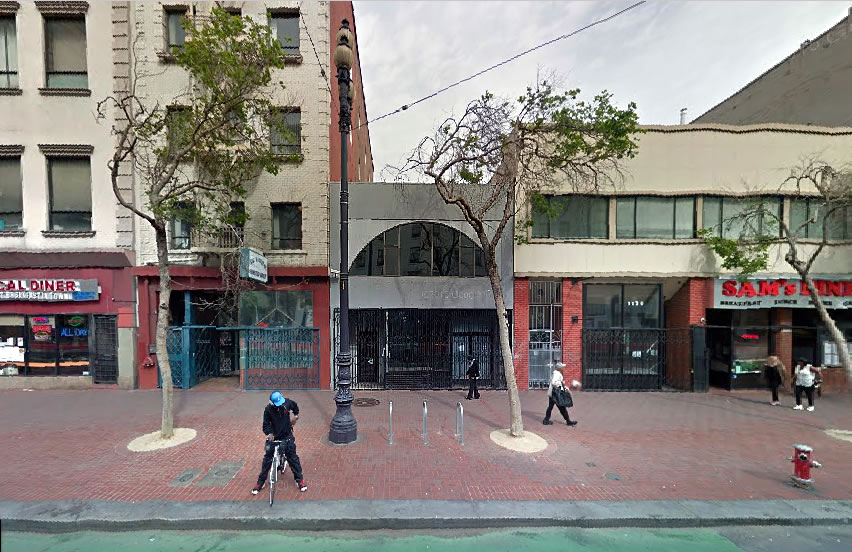 Plans to add six new stories atop the skinny two-story building at 1236 Market Street, adjacent to Sam's Diner at 1220 Market, have been drawn and submitted to the City for review.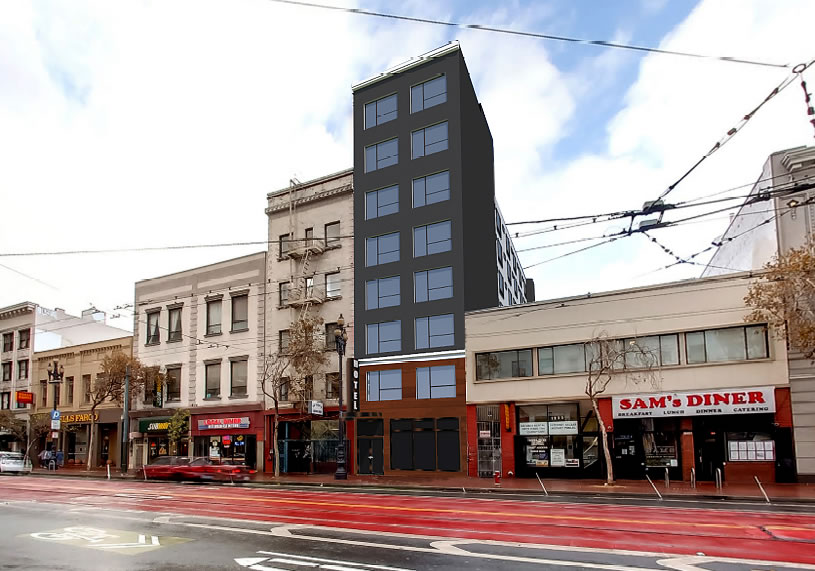 The proposed project and existing building on the site extend to 37 Grove Street, which was formerly home to Fitness Evolution.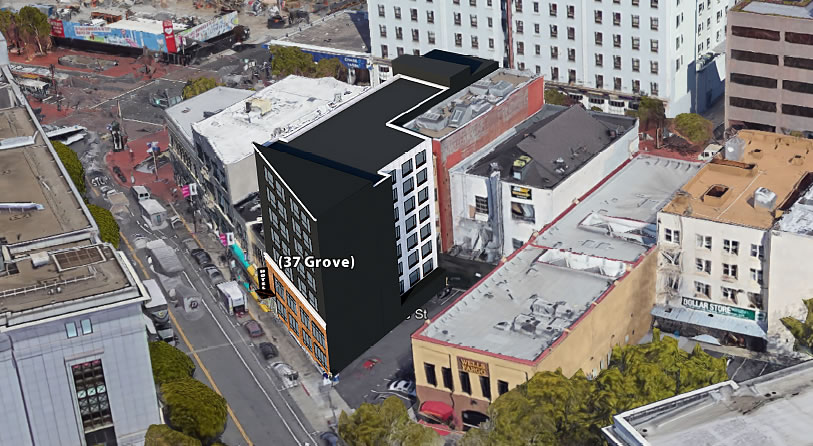 If approved and permitted, the development would become a single 105-room hotel, the rough plans for which have been drafted by the Case Design Group.
That being said, while the existing building on the site has been architecturally compromised since being built in 1924, it has been deemed an "altered contributor" to the Civic Center Historic District, a designation which could alter the proposed project's approach and/or design, especially on Grove.