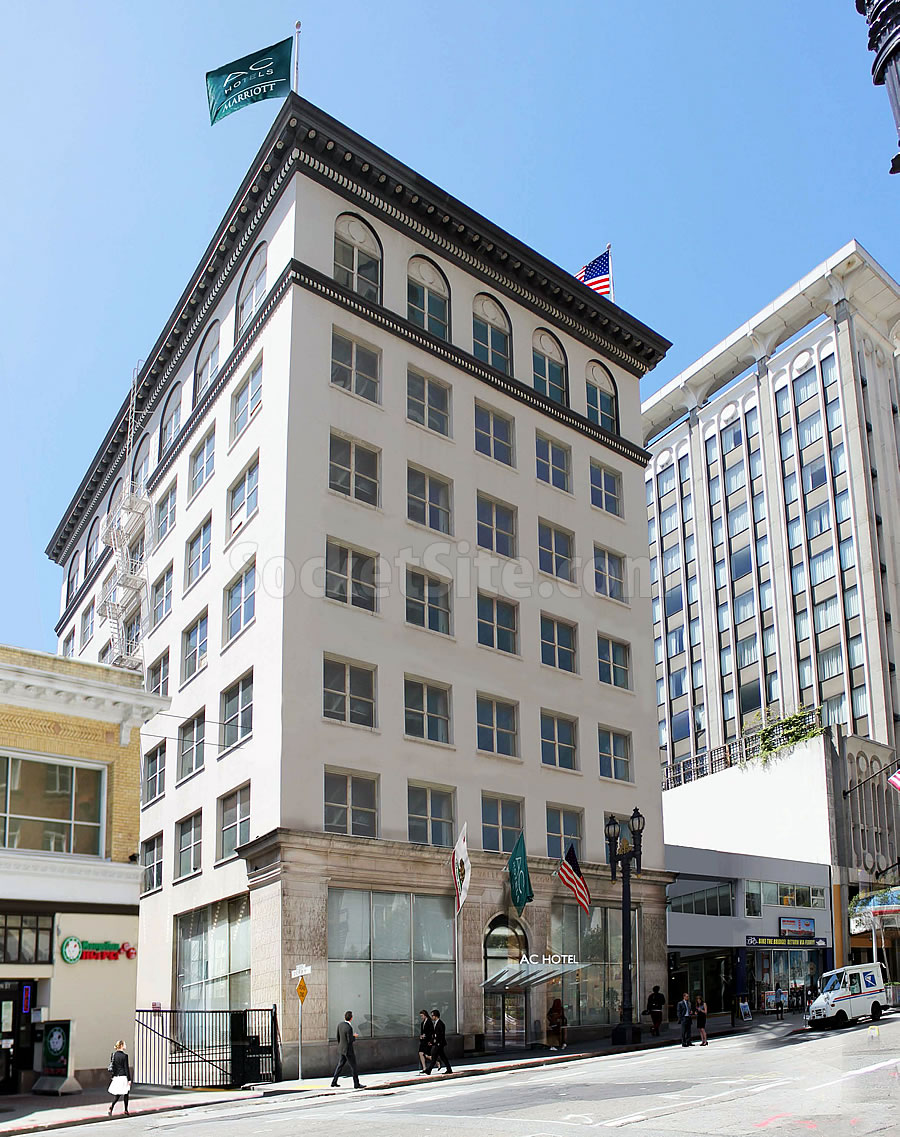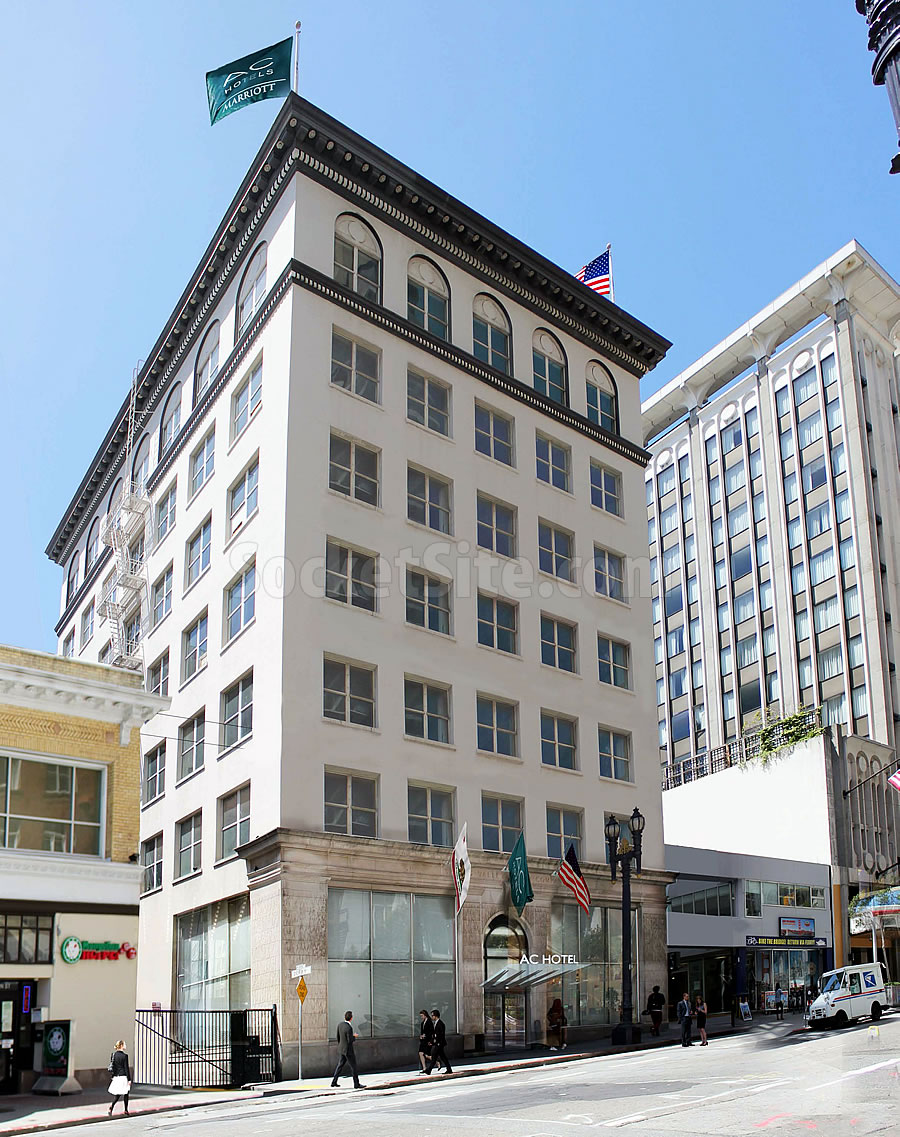 The formal application for authorization to convert the vacant Spring Valley Water Company Building at 425 Mason Street, which was originally designed by Willis Polk and built in 1922, from an office building into a 77-room AC Hotel by Marriott has been submitted to the City.
Purchased for $6 million in 2011, the corner building which sits a block from Union Square has been gutted above the ground floor.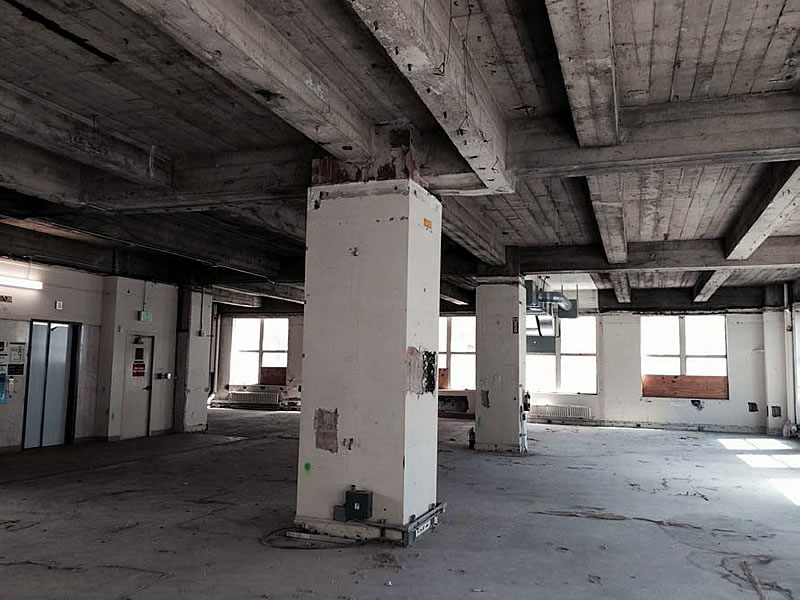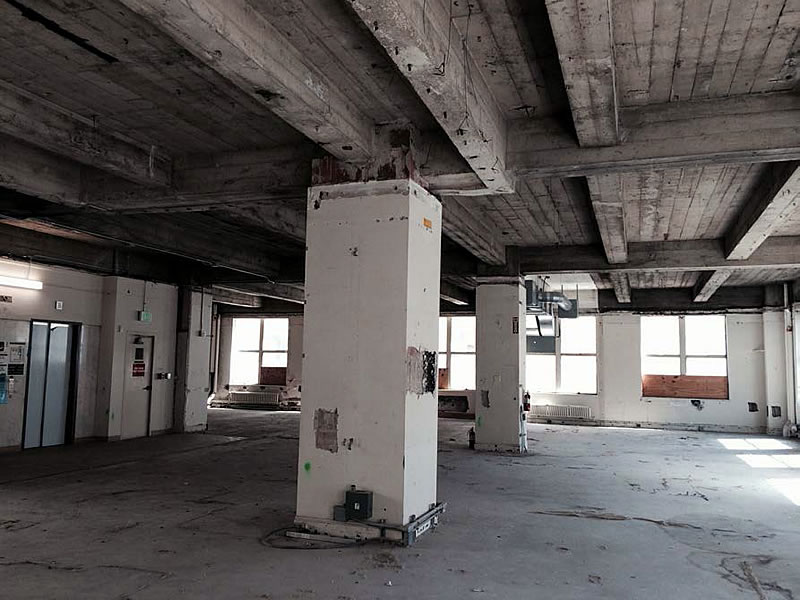 But as proposed by Stanton Architecture, the building's remaining vestibule, clock, mural and vault door will be incorporated into to the new hotel, which will include a new 750-square-foot lobby bar fronting Mason Street as well.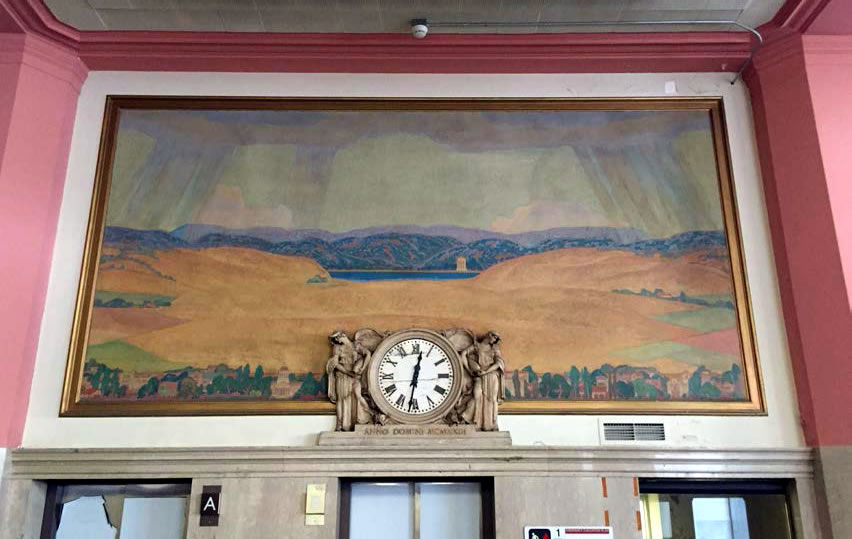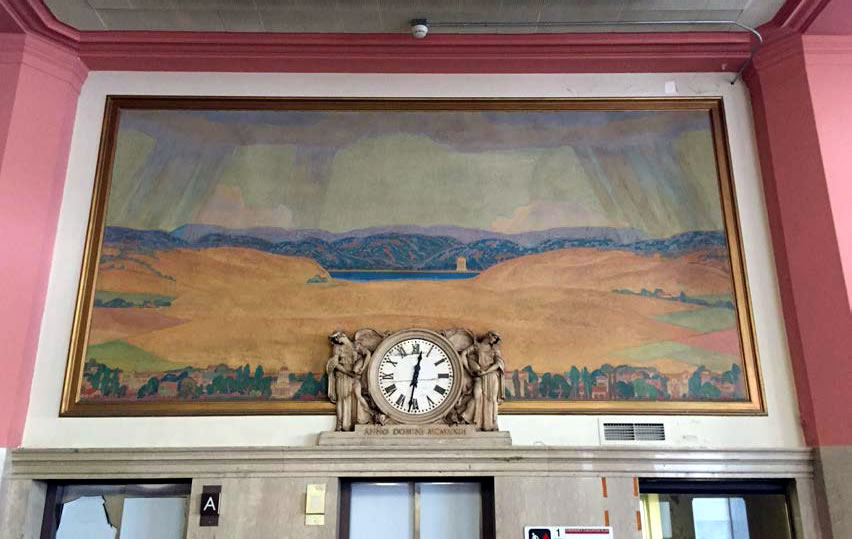 As we first reported last month, plans for a new 211-room hotel to wrap around the 425 Mason Street building have been drafted as well.