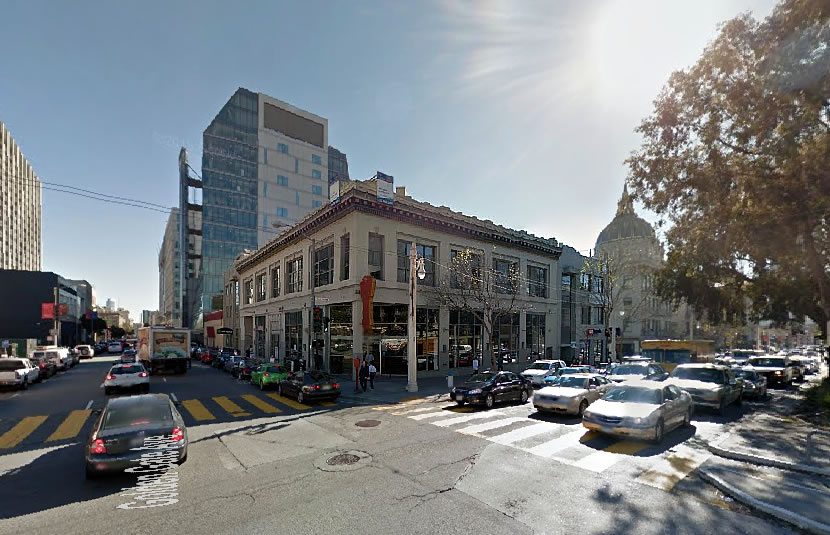 Plans to completely level two of the three buildings on the Van Ness Corridor Parcel between Golden Gate Avenue and Redwood Alley, including the US Bank and H&R Block structures, have been drawn and submitted to the City for review.
And as proposed, a 110-foot-tall building with 103 condos and 8,800 square feet of restaurant/retail space would wrap around and rise behind the facade of the former Chevys building at the corner of Golden Gate and 590 Van Ness, a structure which is considered a historic resource.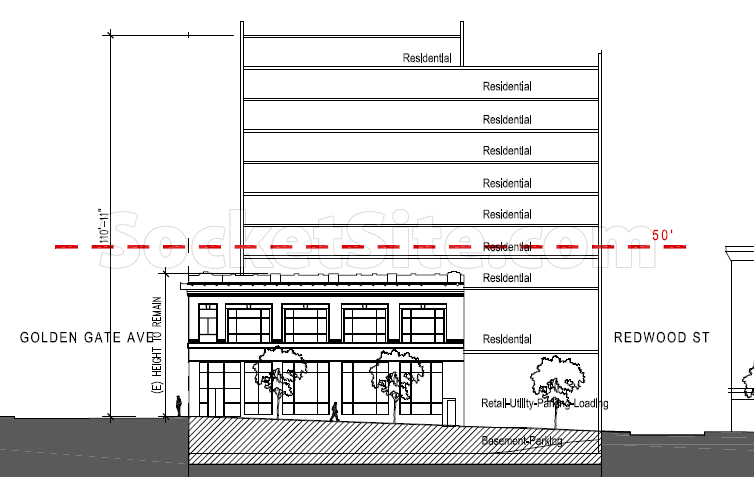 Principally zoned for development up to 130 feet in height, and across the street from the former McDonald's site at 600 Van Ness, the plans for the 540 Van Ness Avenue project include a new underground garage for 37 cars as well.
We'll keep you posted and plugged-in as the plans progress.