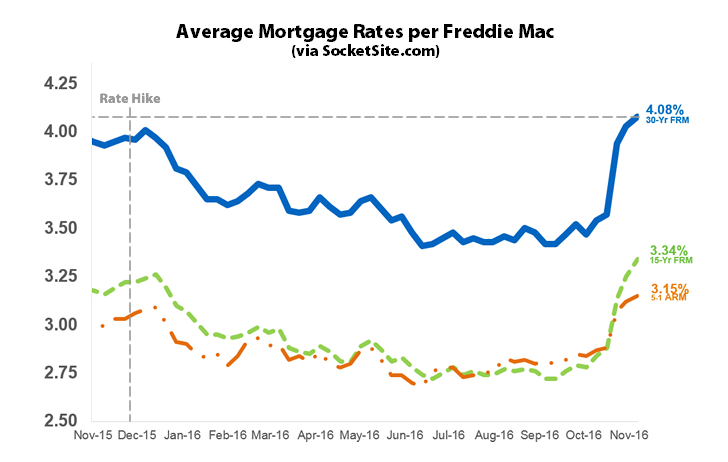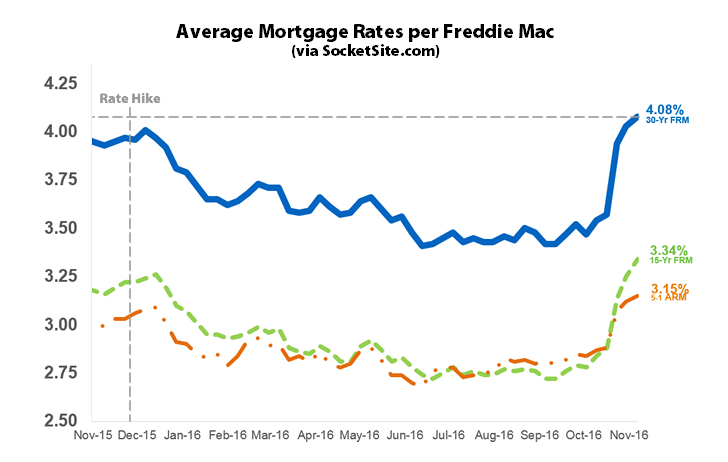 Having rocketed over half a point (51 basis points) over the past three weeks, a move which shouldn't have caught any plugged-in readers by surprise, the average rate for a benchmark 30-year mortgage now measures 4.08 percent and is within one basis point of a two-year high (4.09 percent in July 2015).
That being said, the current average 30-year rate is only 15 basis points above the prevailing rate at the same time last year (3.93 percent), according to Freddie Mac's Primary Mortgage Market Survey.
At the same time, the probability of the Fed enacting a rate hike by the end of the year, a probability which had dropped to below 35 percent at the beginning of August, before ramping up to 74 percent five weeks ago, has hit 98.6 percent according to movements in the futures market.