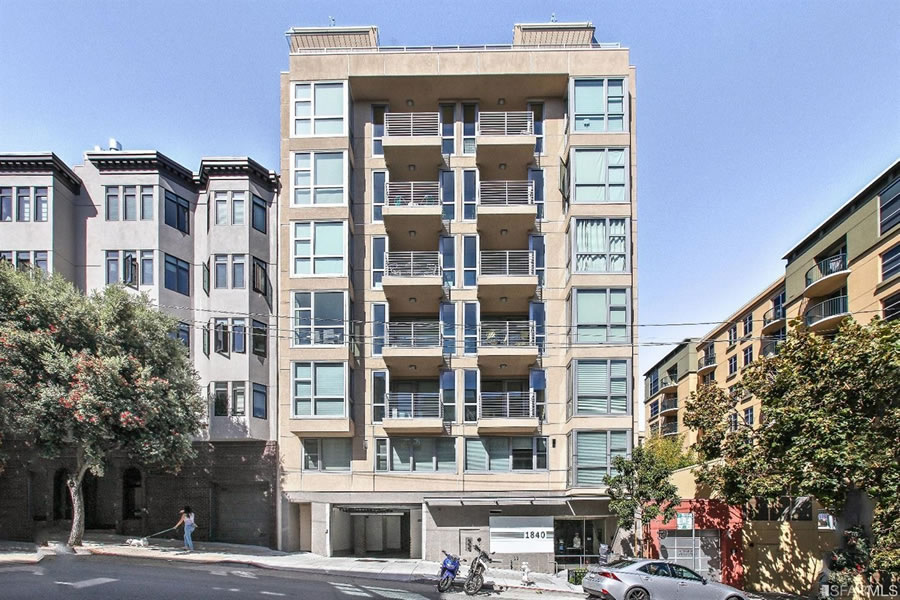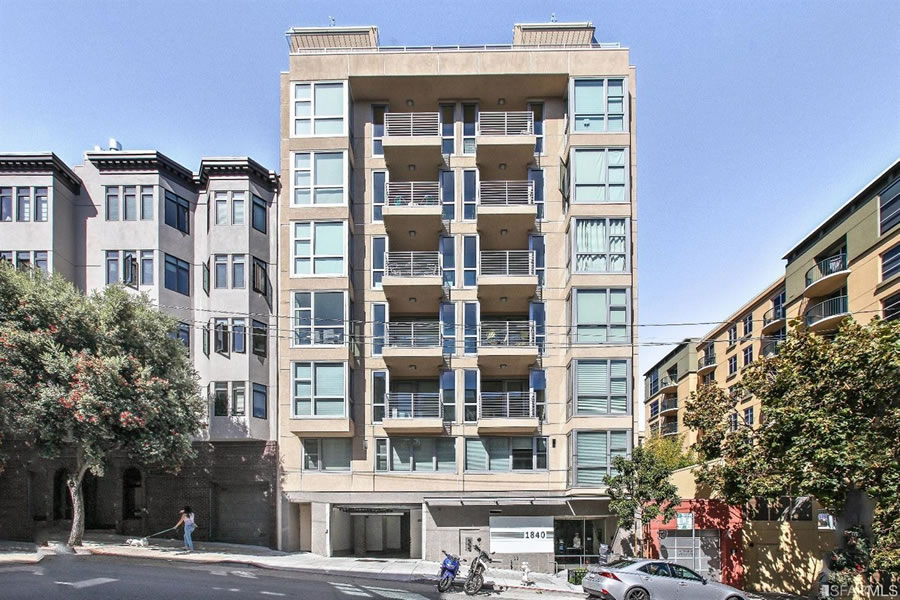 Having sold as new for $699,000 in June of 2012, the one-bedroom Pacific Heights condo #203 at 1840 Washington Street, a steel-framed building "with luxury finishes and timeless modern design," returned to market listed for $949,000 this past September, a sale at which would have represented total appreciation of 35 percent, or roughly 7.1 percent per year on a straight line basis, over the past four and a half years.
But having been reduced to $939,000 three weeks ago and then to $899,000 yesterday, a sale at asking will now represent total appreciation of 29 percent for the 843 square foot condo with deeded parking and an external storage closet since 2012.
Or more accurately, a sale at the newly reduced price will represent appreciation of 28 percent from the middle of 2012 to the middle of 2015, or 8.5 percent per year, followed by appreciation of 0.4 percent, or 0.3 percent per year, over the past 18 months as 1840 Washington Street #203 traded hands for $895,000 in June of 2015 as well.