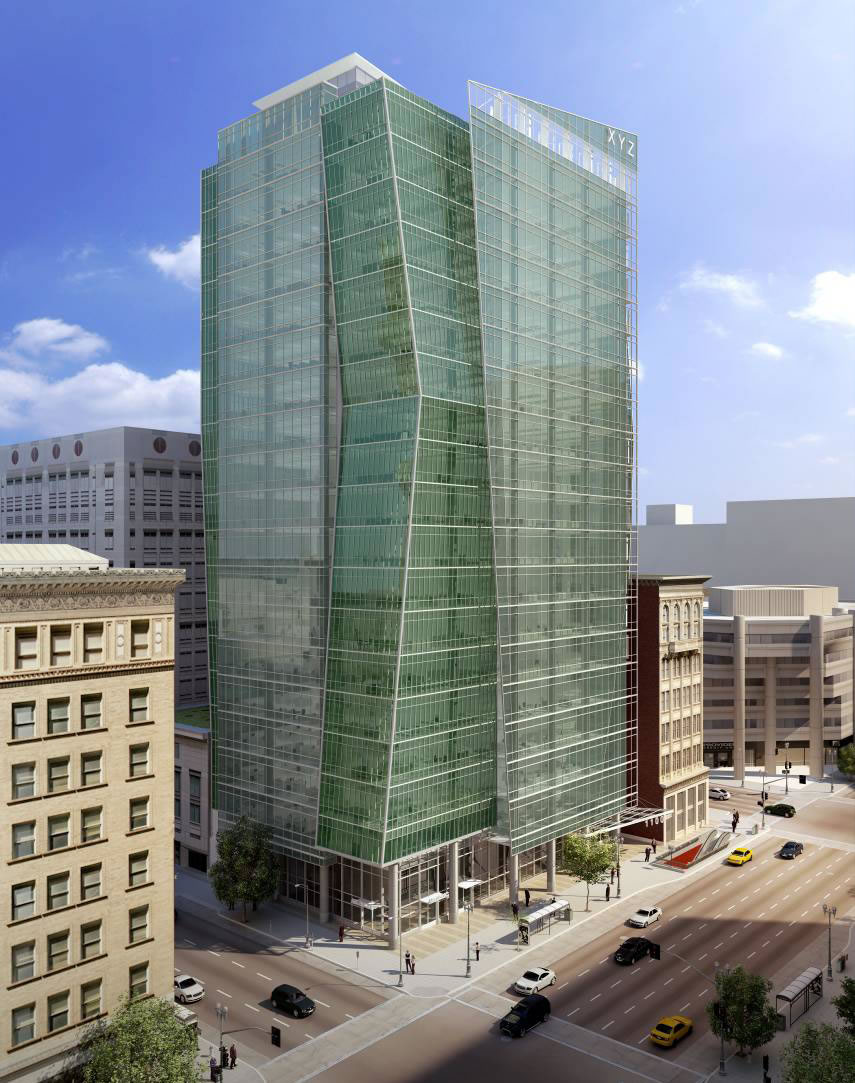 The plans for a 20-story office building to rise over the 12th Street/City Center Bart Station at 1100 Broadway in Downtown Oakland, a development which includes the renovation and incorporation of the historic Key System Building next door, were approved back in 2008 but the project has yet to break ground.
According to the development team, they have been diligently working to find a potential anchor tenant for the project's 310,000 square feet of space, but despite having talked with Salesforce, Uber, Levi's, Clorox, the University of California and others, a commitment has yet to be secured and the office market in Oakland "is not yet robust enough to make the financing and construction of the Project feasible" without an anchor tenant willing to take at least 50 percent of the building.
And as such, SKS Partners is now seeking another one-year extension of their entitlements to develop 1100 Broadway, entitlements which are currently slated to expire at the end of this year.
Plans to build a 150-room hotel on the site were approved back in 1998, but those entitlements subsequently expired and the project was abandoned.