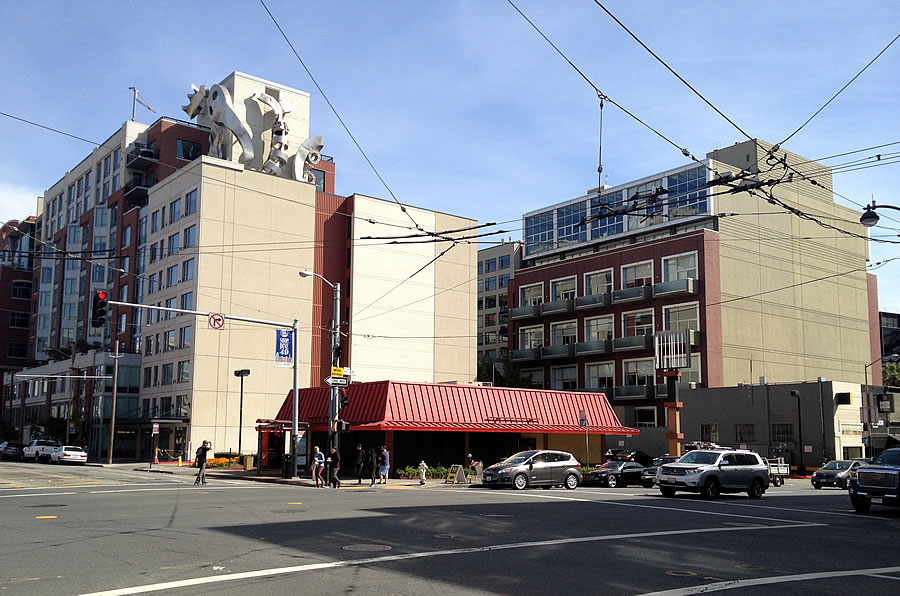 The McDonald's at Third and Townsend, from within which Clint Eastwood uttered, "Go ahead, make my day," has been shuttered and its grills and fryers are being loaded onto a truck as we type.
The paperwork to secure a demolition permit has been filed.
And the plans for an eleven-story Hyatt Place to rise on the 701 Third Street site, with 230 hotel rooms over 2,000 square feet of retail space and an underground garage for 15 cars, have been approved and the building permits are in the works.