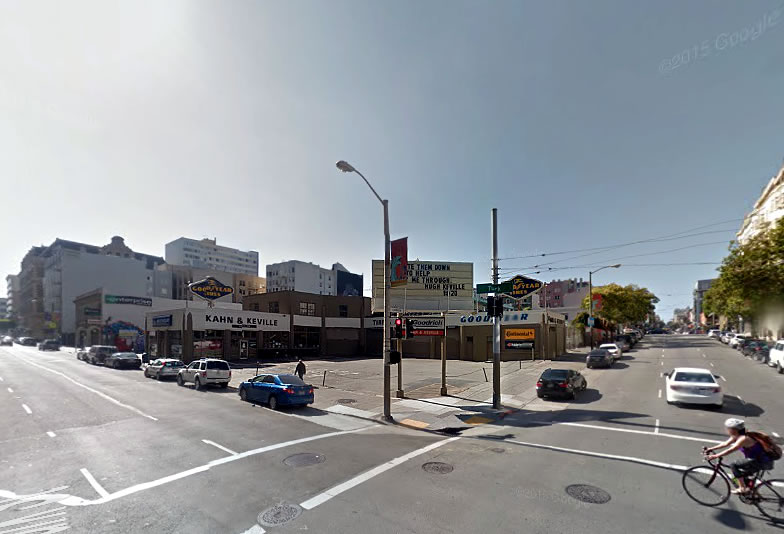 Plans to level the long-standing tire and auto shop building at Turk and Larkin in the Tenderloin, which Kahn & Keville has occupied since it was built in 1935, have been drawn.
And as proposed, the Tenderloin Neighborhood Development Corporation (TNDC) will construct an eight-story building, with 121 affordable apartments, parking for 150 bikes, and two retail spaces, on the 500 Turk Street site.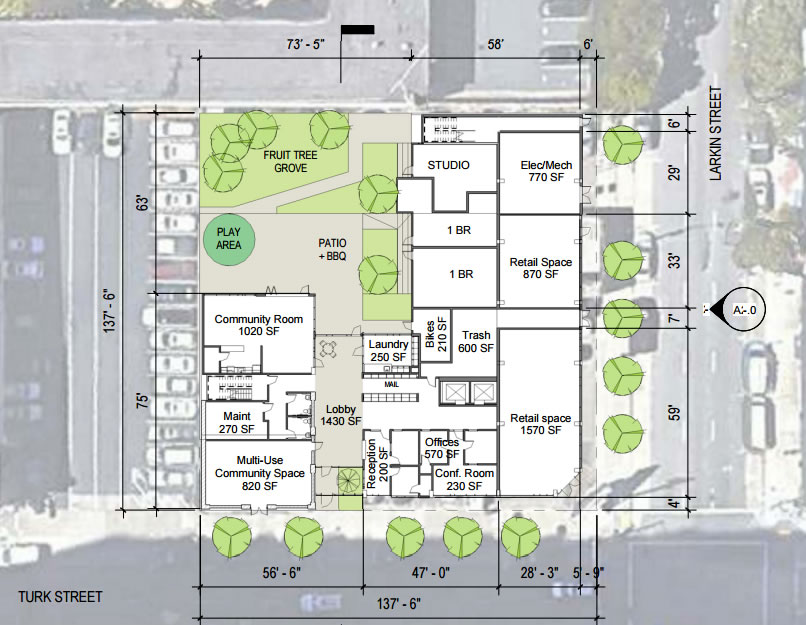 And yes, Kahn & Keville's iconic letter board sign on the corner, which has been adorned with quirky and inspirational messages for over thirty years, will disappear as well.
But a portion of the existing building's façade facing Turk Street would be preserved and incorporated into the development as designed by David Baker + Partners, acting as a shell for a small community center and framing the building's entry court and residential lobby which would lead to a 5,150 square foot courtyard, garden and play area for residents of the building.