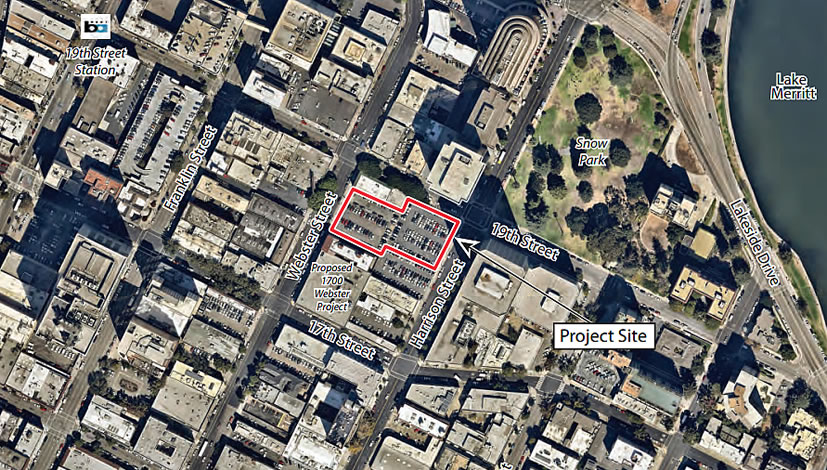 Speaking of Lennar, the company's plans for a 224-unit apartment building to rise up to seven stories in height across the three Downtown Oakland parking lot parcels at 301 19th Street, 1750 Webster Street and 1810 Webster Street, a one-acre assemblage collectively known as the 19th and Harrison Street site, are pushing forward.
In addition to the 224 units, the proposed development includes 3,700 square feet of retail space at the corner of 19th and Harrison and a ground-floor garage for 219 cars and 129 bikes, behind which you can see the top of the 1700 Webster Street tower to rise.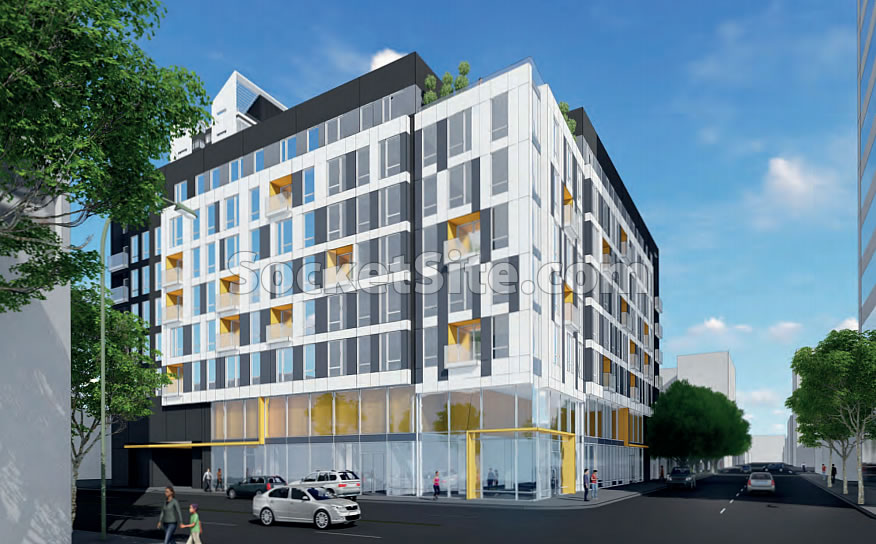 And having just received an exemption from having to complete a lengthy environmental review, Lennar is aiming to break ground on the 19th and Harrison Street project in the third quarter of 2017 and finish construction by the end of 2019.