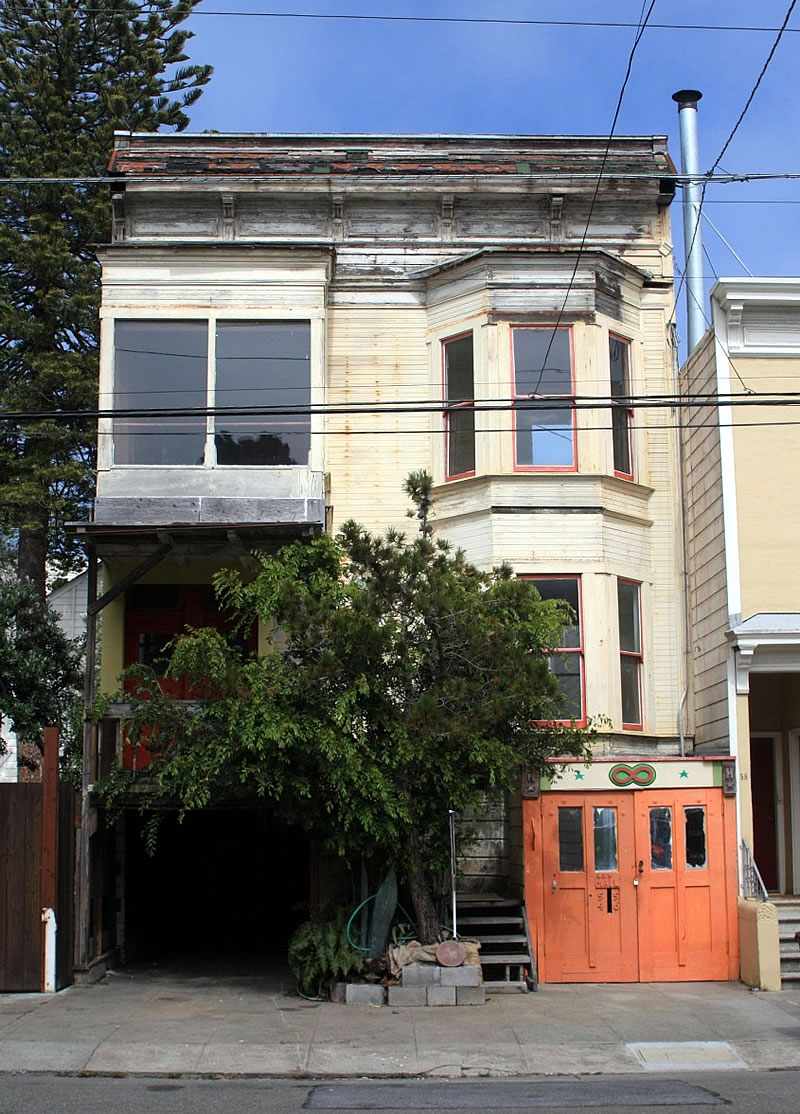 The sale of the deteriorating Laurel Height building at 54-56 Cook Street, which was the former San Francisco home and studio space of Howard Hack, the distinguished local artist who passed away last year, has closed escrow with a contract price of $1.455 million or roughly $638 per existing square foot.
Once again, the property has sat (mostly) vacant for over 15 years, with interior walls that were (re)moved by Hack and a "profound" amount of deferred maintenance.
We'll let you know when the plans for the property emerge.