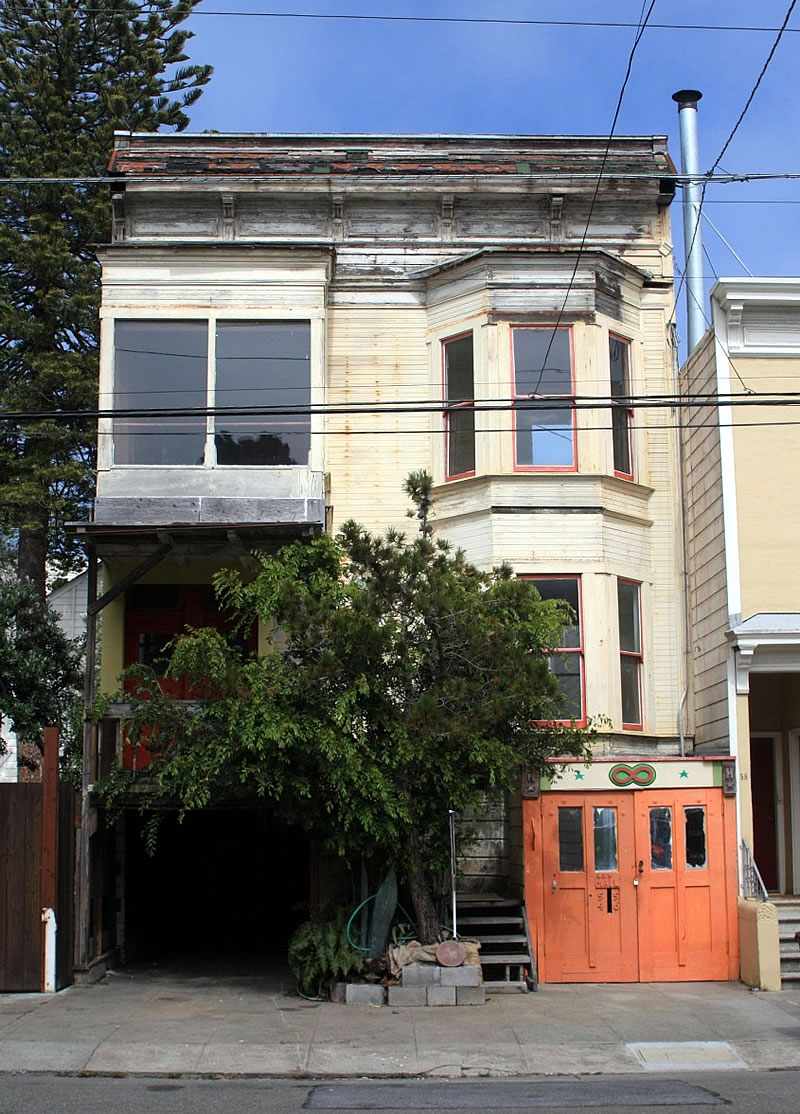 The former San Francisco home and studio space of the late Howard Hack has sat (mostly) vacant for over a decade, with interior walls that were purposefully (re)moved by the artist and a "profound" amount of deferred maintenance.
Listed as a remarkable "blank canvas" after Hack's passing for $1.2 million last year, the sale of the deteriorating Laurel Height building at 54-56 Cook Street closed escrow with a contract price of $1.455 million in August of 2016.
And this past Friday, 54-56 Cook Street returned to the market listed as two uninhabitable "fixer units in need of substantial remodeling," with an "initial inquiry" of San Francisco's Planning Department having indicated "up to 7,000 [square feet] of covered space" could be built upon the parcel, but without any approved plans or permits to commence said work, and a list price of $1.399 million.