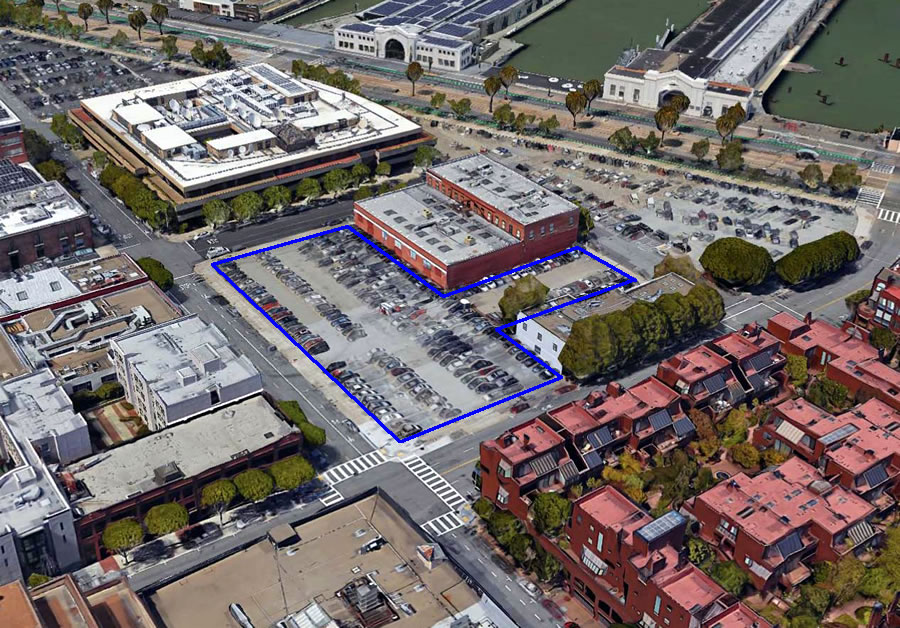 The designs for a contentious six-story development of affordable apartments to rise on the half-block parking lot parcel at 88 Broadway, at the base of Telegraph Hill, have been drafted by Leddy Maytum Stacy Architects.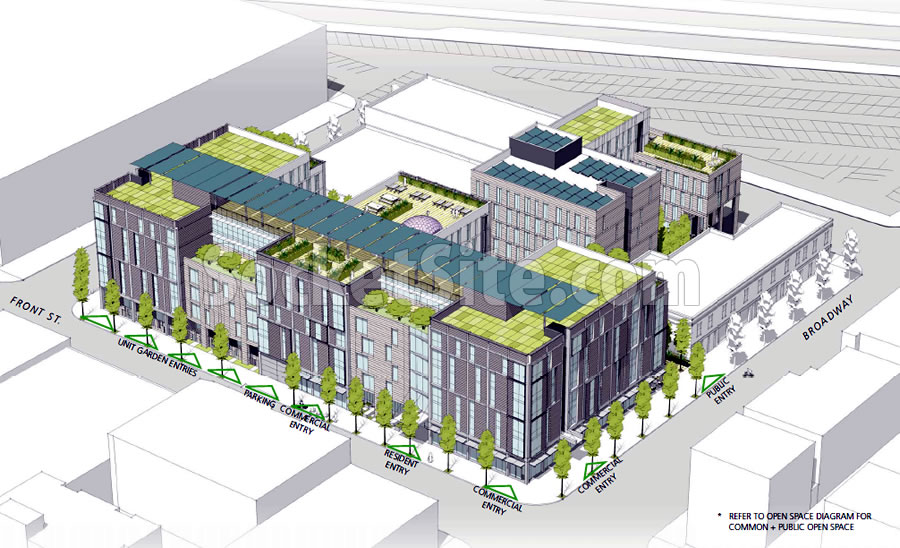 Identified by the Port of San Francisco as "the greatest affordable housing development opportunity among the Port's seawall lots in the northeastern waterfront," but having faced neighborhood pushback over just how affordable the development should be, the Seawall Lot 322-1 site was awarded to The John Stewart Company and Bridge Housing with plans for 182 units – 130 of which are to be made available to families earning 50%-120% of the Area Median Income (AMI) and 52 units for seniors earning 40%-70% of the AMI – to rise over 11,400 square feet of retail/commercial space, including a 55-slot mixed-income childcare center to be operated by the YMCA of San Francisco.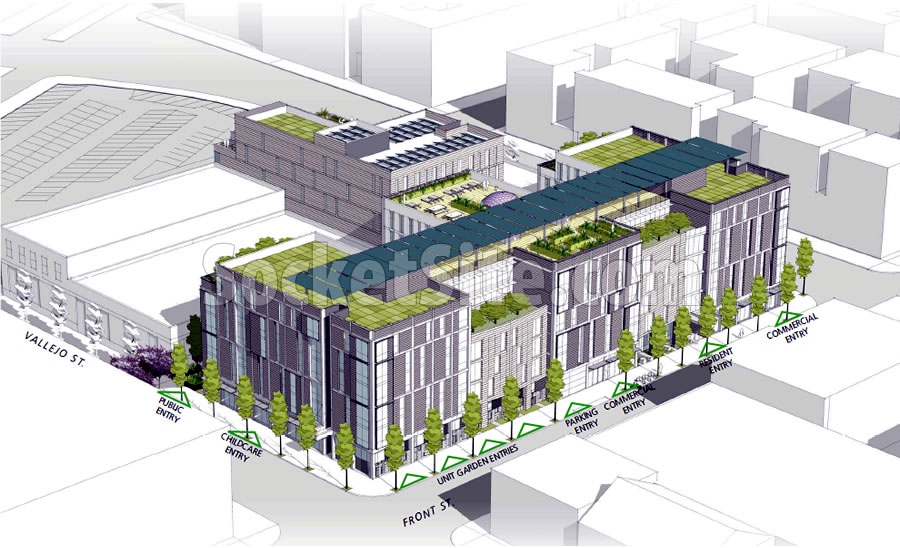 A subsidy will enable 20% of the development (37 apartments) to be set aside for formerly homeless households with on-site supportive services provided by Lutheran Social Services.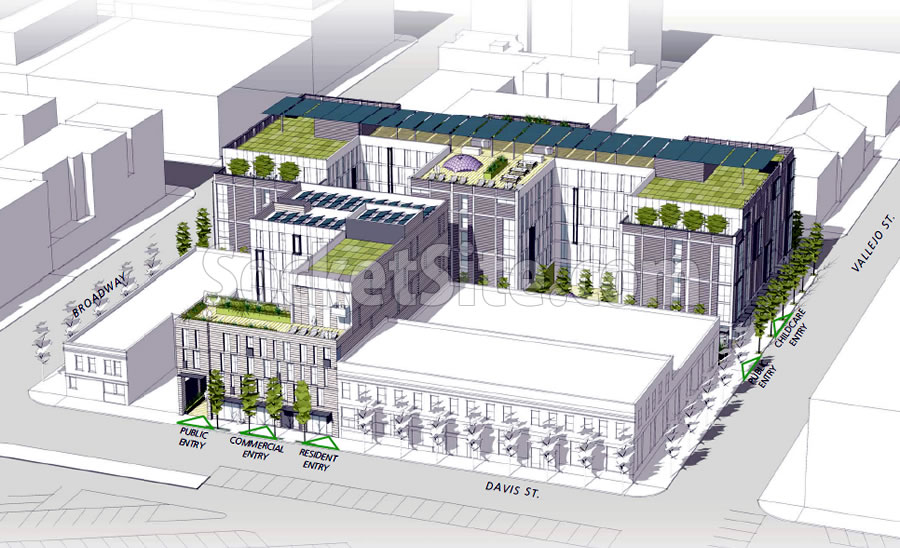 Publicly accessible mid-block passages would connect Broadway to Vallejo and Front to Davis.
And the development team is investigating the feasibility of building the development's 189 parking spaces underground.