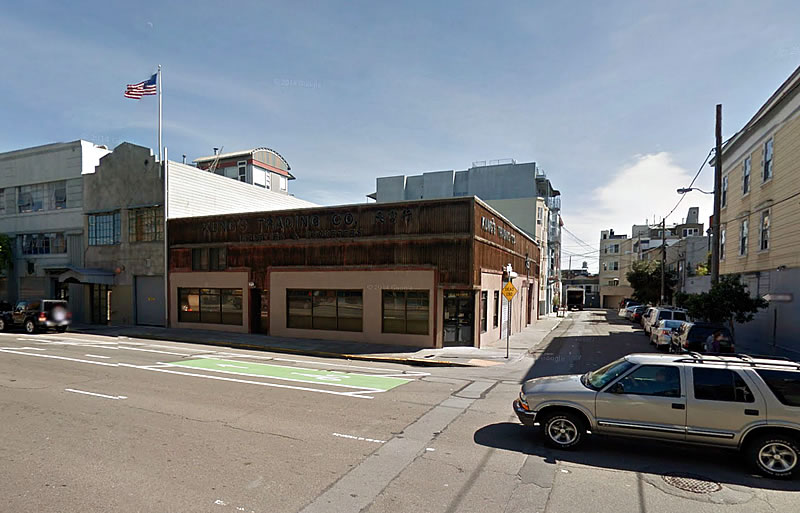 The permits to level the Kung's Trading Company building at 1335 Folsom and Dore and develop a new six-story building with 57 little residential units measuring between 360 and 395 square feet apiece and a small retail/cafe space on the corner of the Western SoMa parcel have been requested and the development's design has been refined and newly rendered by Macy Architecture.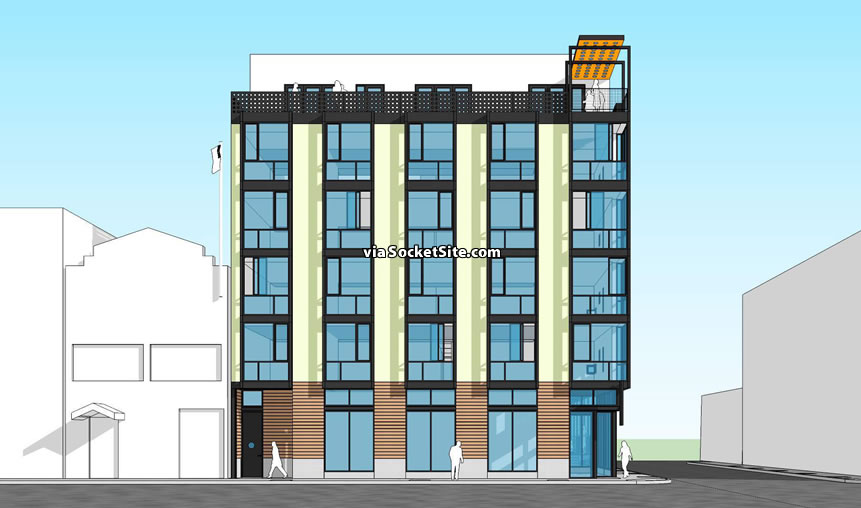 The proposed project will reach a height of 55-feet along Folsom and around 65-feet, after a 15-foot setback, along Dore.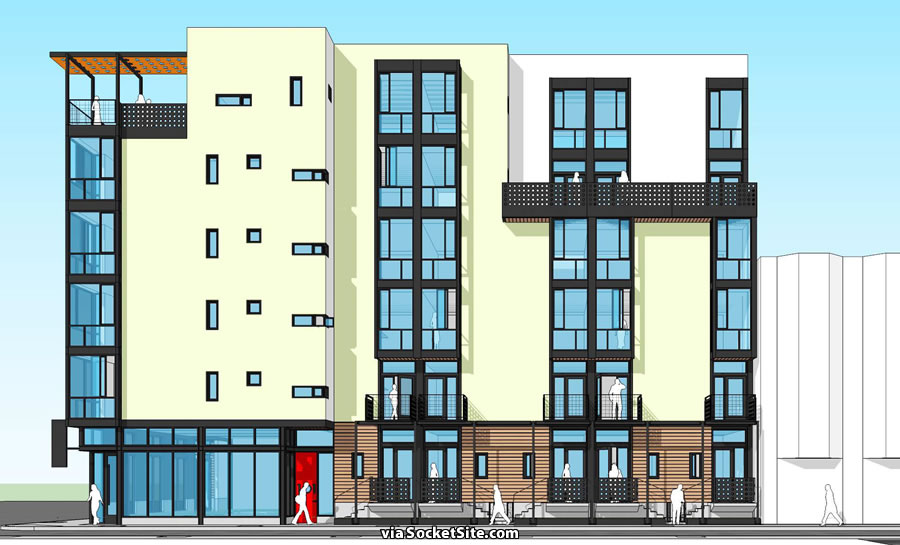 The five Single Room Occupancy (SRO) apartments on the first floor would open directly to Dore, with stoops to activate the street.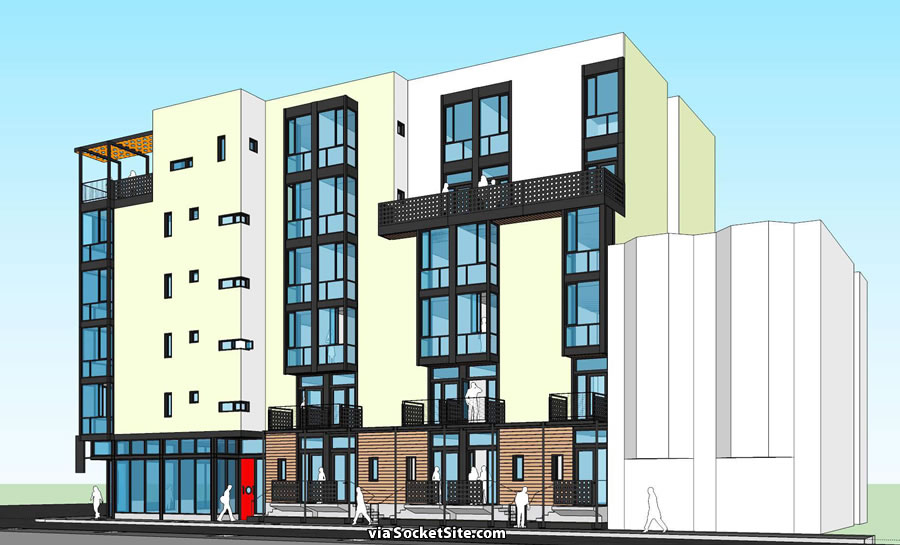 And once again, rather than digging a basement with a storage room for 55 bikes, the revised plans call for three smaller bike storage rooms spread across the first three floors of the building, which could result in a quick 15-month construction schedule from the date the project breaks ground.
All that being said, a Discretionary Review (DR) of the project has been requested by Sue Hestor under the guise of San Franciscans for Reasonable Growth, the Planning Commission hearing for which will be held this week with San Francisco's Planning Department recommending the project be approved as proposed.