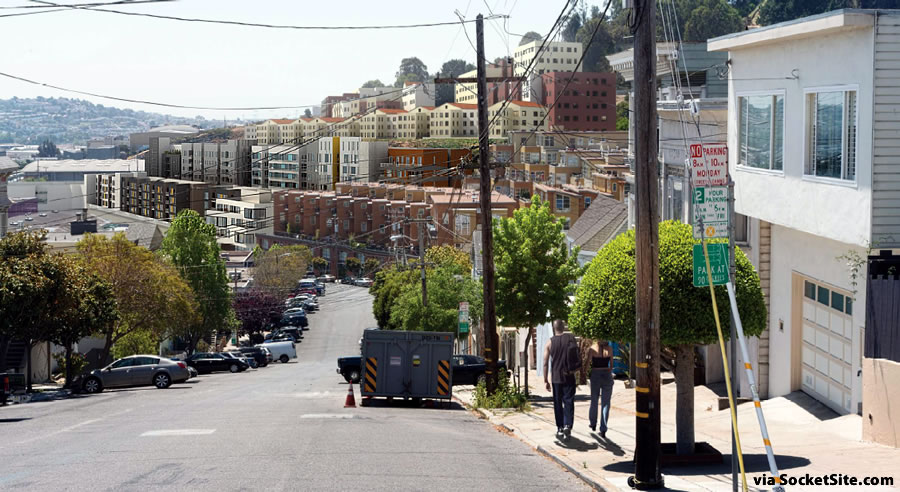 As a condition of its approval last December, the design of the proposed 251-unit market rate development to transform Potrero Hill's East Slope known as 1395 22nd Street was to be revised, "to better address the topography of the surrounding neighborhood," both at present and as relatively soon to be, prior to any building permits being issued.
The design team of Min|Day and Perry Architects have since reduced the overall height and massing of the project, incorporated varied rooflines, and expanded the palette and variety of building materials.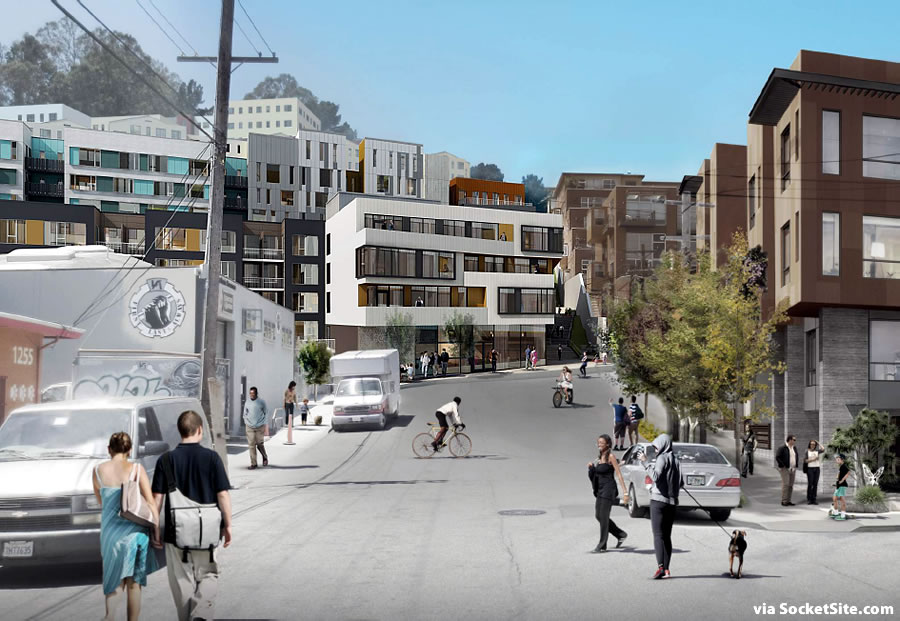 At the same time, the number of dwelling units has been increased to 257 (a mix of 144 one‐bedrooms, 100 two‐bedrooms, and 13 three-bedrooms); off-street parking has been reduced from 213 to 165 spaces; Production, Distribution and Repair (PDR) along Pennsylvania Avenue has been reduced from 47,500 to 42,000 square feet; and the project's open space has been increased from 23,300 to 30,000 square feet.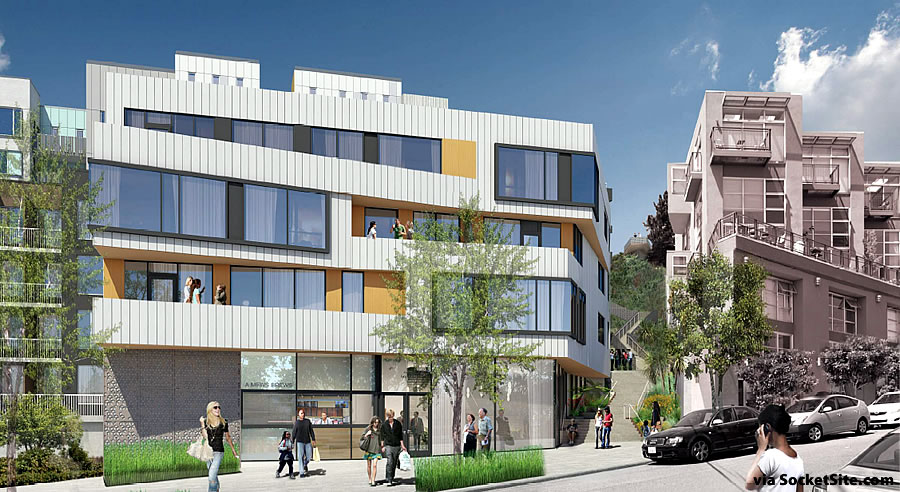 In addition, the secondary garage entrance at the base of development's main plaza, at the intersection of 22nd and Texas has been eliminated, a café space ("A Mews Brews") has been added, and the opening to the Serpentine Steps and mews has been widened.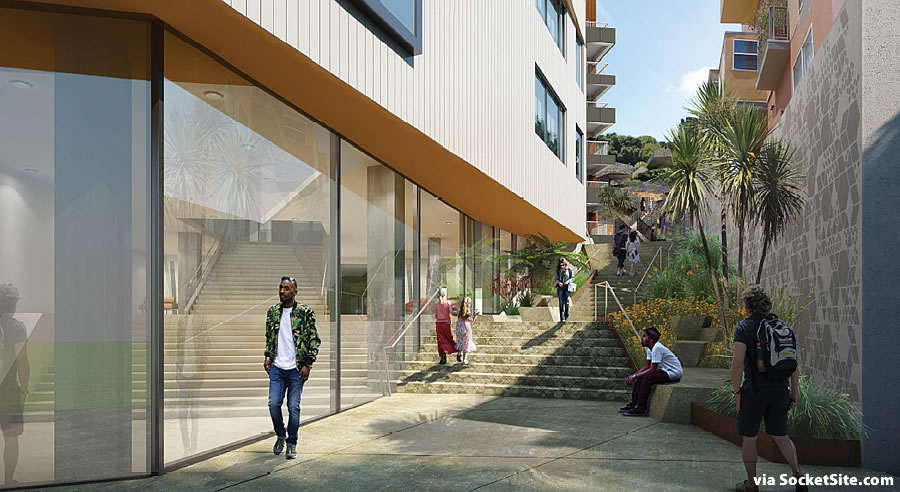 And with the paperwork for the development's building permits having been filed and triaged, the revised plans for the development will be presented to San Francisco's Planning Commission this afternoon.