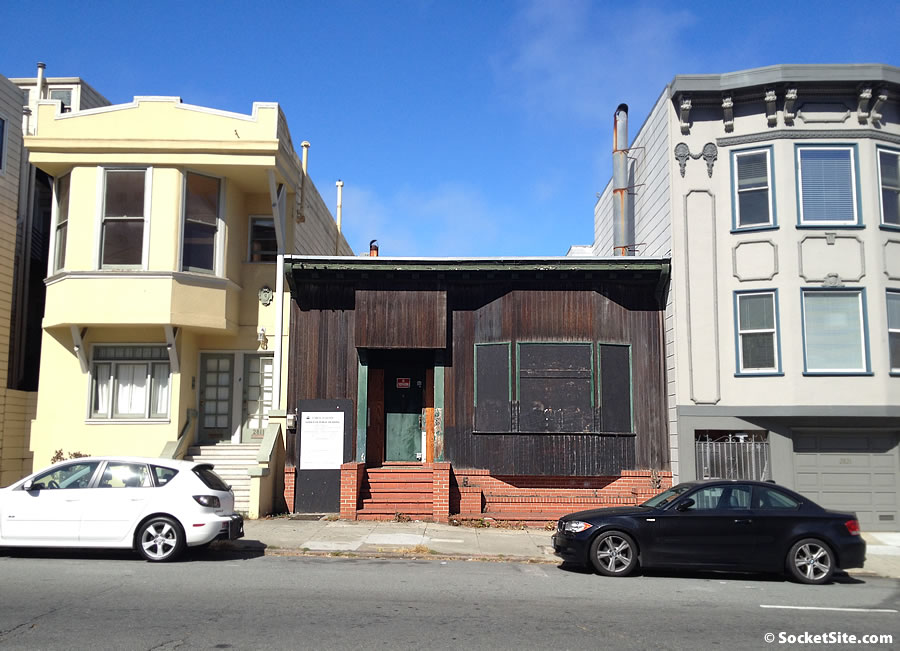 Built in 1914, the little single-family home at 2815 Polk Street has been boarded up for years, having been owned by an out of towner and long a target for vagrants and vandals.
A local finally managed to buy the building for $820,000 at the end of 2013. And within a year, plans to raze the existing home and build three-units over a four-car basement garage had been drafted.
While over 50-years old, the age at which a Historic Resource Evaluation is automatically triggered for buildings in San Francisco, the existing structure, which was actually remodeled in 1959, "making it difficult to discern the original style of the house," has been found not to have been associated with any historic events nor an architectural historic resource in its own right.
And as such, San Francisco's Planning Commission is poised to approve the redevelopment of the 2815 Polk Street site next week, as designed and newly rendered by Taylor Lombardo Architects below: