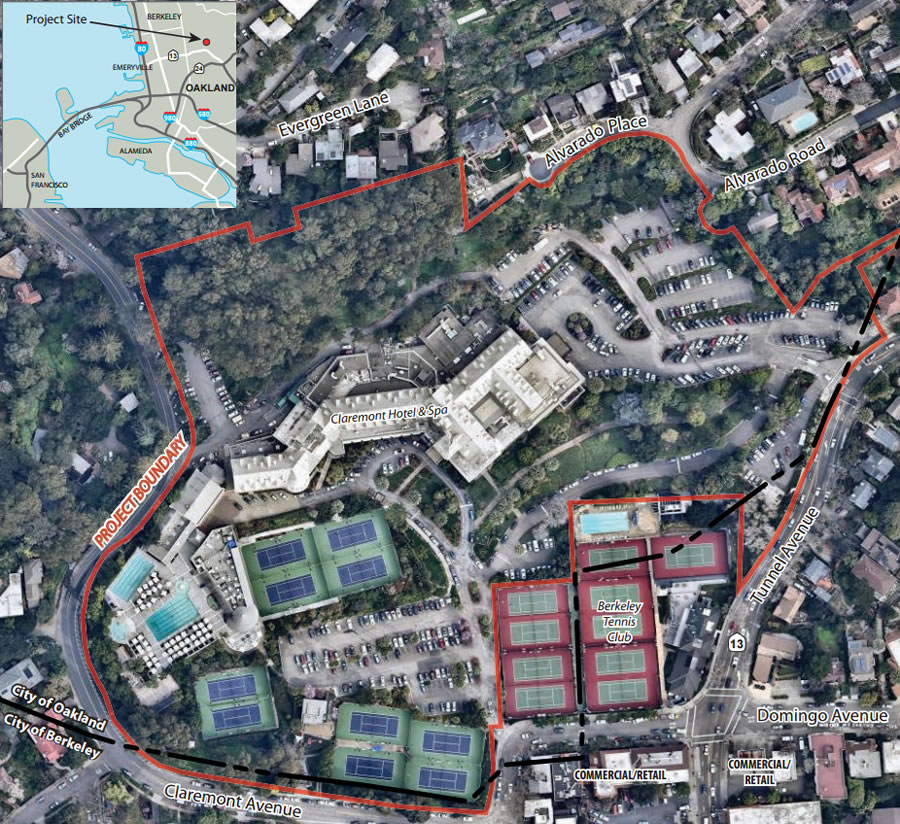 The detailed plans to expand, improve and add 43 condos and two single-family homes to the grounds of the landmark Claremont Hotel & Spa in the East Bay hills have been drawn and the City of Oakland's environmental review for the proposed project is about to get underway.
In addition to the proposed housing, which would be constructed on the southeast portion of the site, with a 43-unit building over the hotel's existing parking lot and the two single-family homes adjacent to the Tunnel road entry to the property, the plans include a new club pool, event lawn, 6,000 square feet of new club facilities, and a number of general site and circulation improvements, including moving four tennis courts and a new club entrance.
The full site plan and design: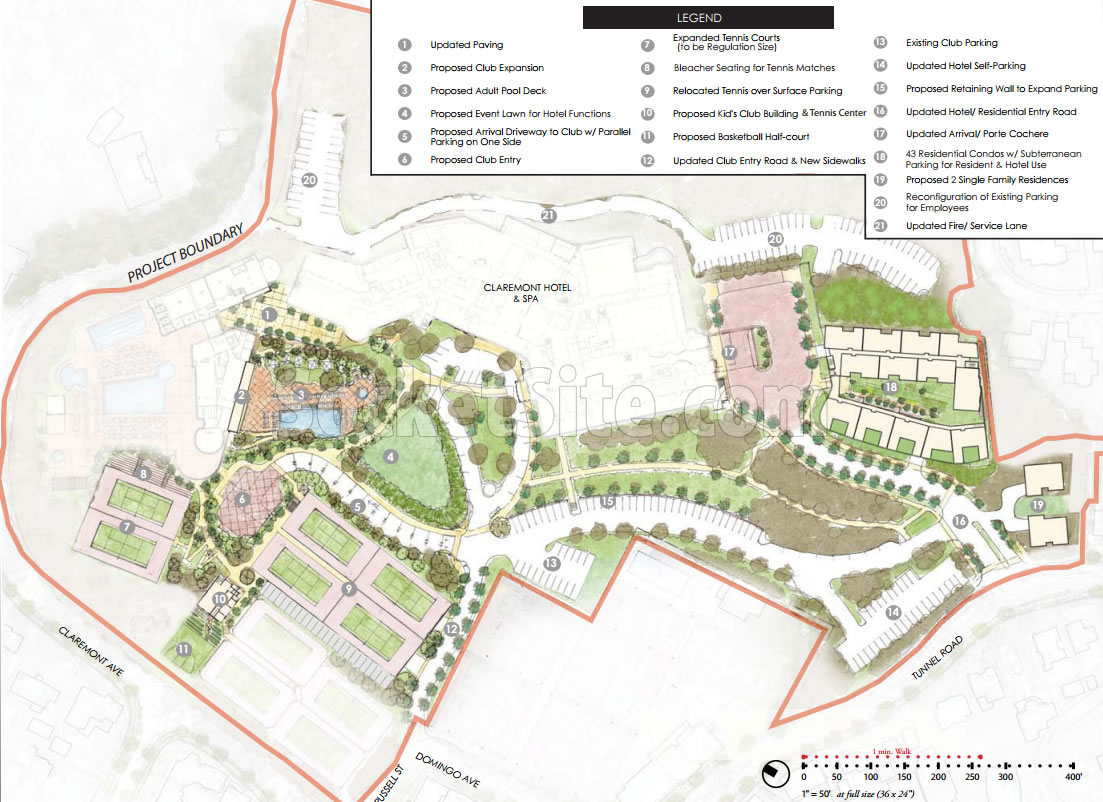 The proposed project also includes 98 new parking spaces, 68 of which would be for the 45 new residences.
And if the Claremont's expansion plans are approved, club membership would also be increased by up to 15 percent, from 1,600 to a new maximum of 1,850 members.