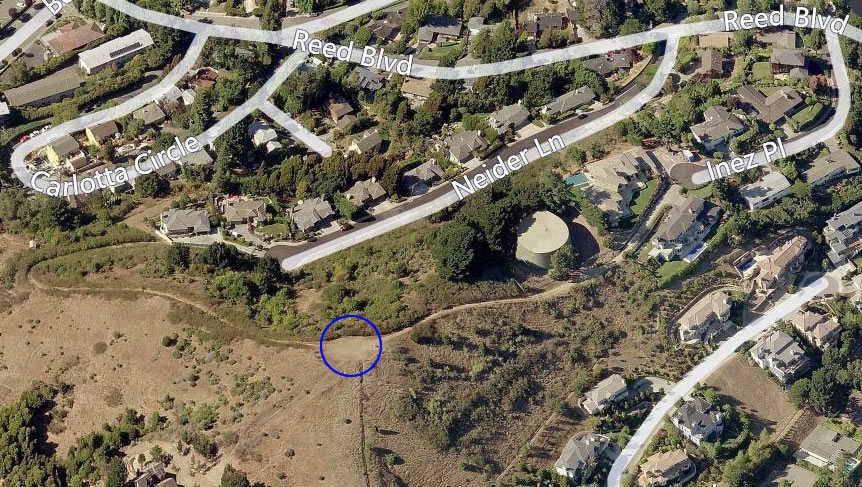 In 2008, a local Boy Scout received permission from the Strawberry Recreation District to remove an old bench at Water Tower Hill, at the end of Inez Place in the Strawberry enclave of Mill Valley, and replace it with a memorial bench and plaque dedicated to a childhood friend who had jumped from the Golden Gate Bridge earlier that year.
Last July, the bench suddenly went missing, unilaterally removed by Kelly Neil, a neighbor claiming the bench was illegally installed on his unimproved stretch of land that leads from Inez to the top of the hill and that the bench at Strawberry Vista was creating a public nuisance.
A subsequent district survey discovered the original bench site was, indeed, 4 feet into Neil's property. But according to district officials, "Neil was likely unaware of that until it was noted by the survey."
After a contentious public hearing on the issue at the end of last year, and despite Neil's protests, two new benches were installed on the Water Tower Hill site, but on the other side of Neil's property line.
And yesterday, Neil's 4,372 square foot home and property at 114 Inez Place hit the market listed for $10.881 million.