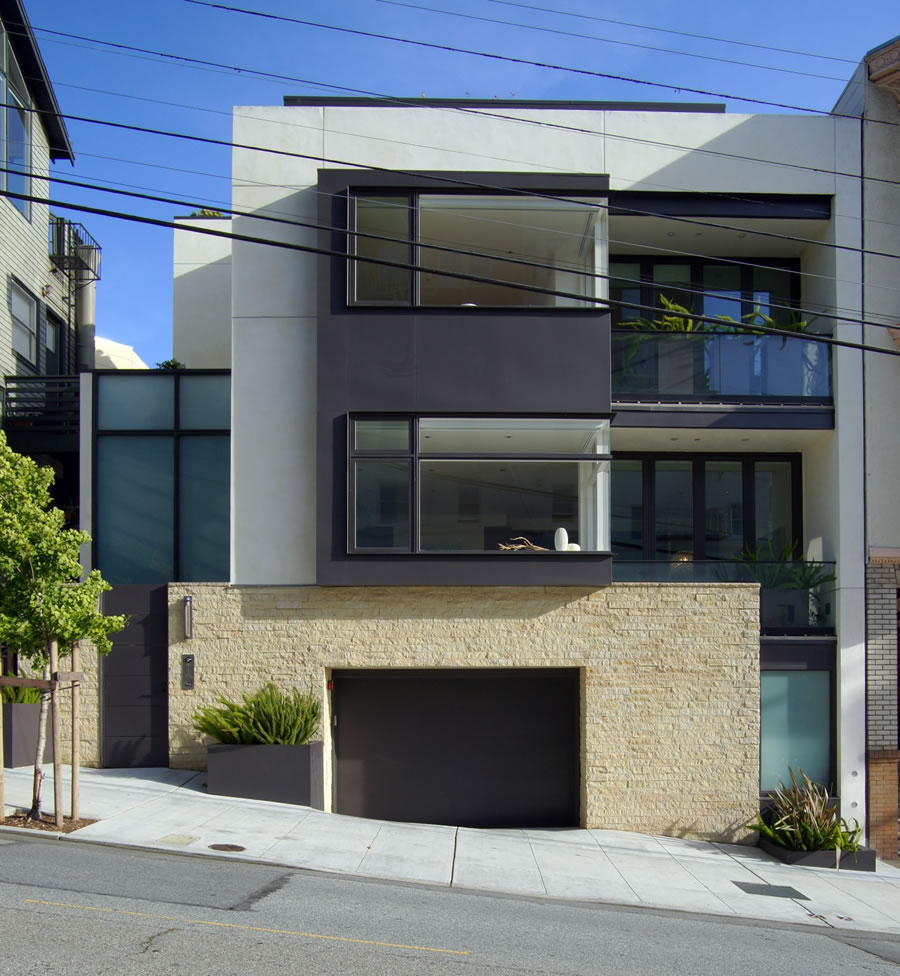 Built on the site of a former garage and backyard for the adjacent home at the corner of Hyde and Filbert, the brand new LEED Platinum home at 1209 Filbert Street was listed for $7,000,000 in early 2011 and sold for $6,888,000 ($1,188 per listed square foot) that May.
This afternoon, the Russian Hill home which was designed by John Maniscalco returned to the market listed with 4 bedrooms, 5.5 baths and 5,610 square feet, and an offering price of $11.25 million or $2,005 per square foot.
And while the views from the roof top terrace remain the same, the garden has since filled in.