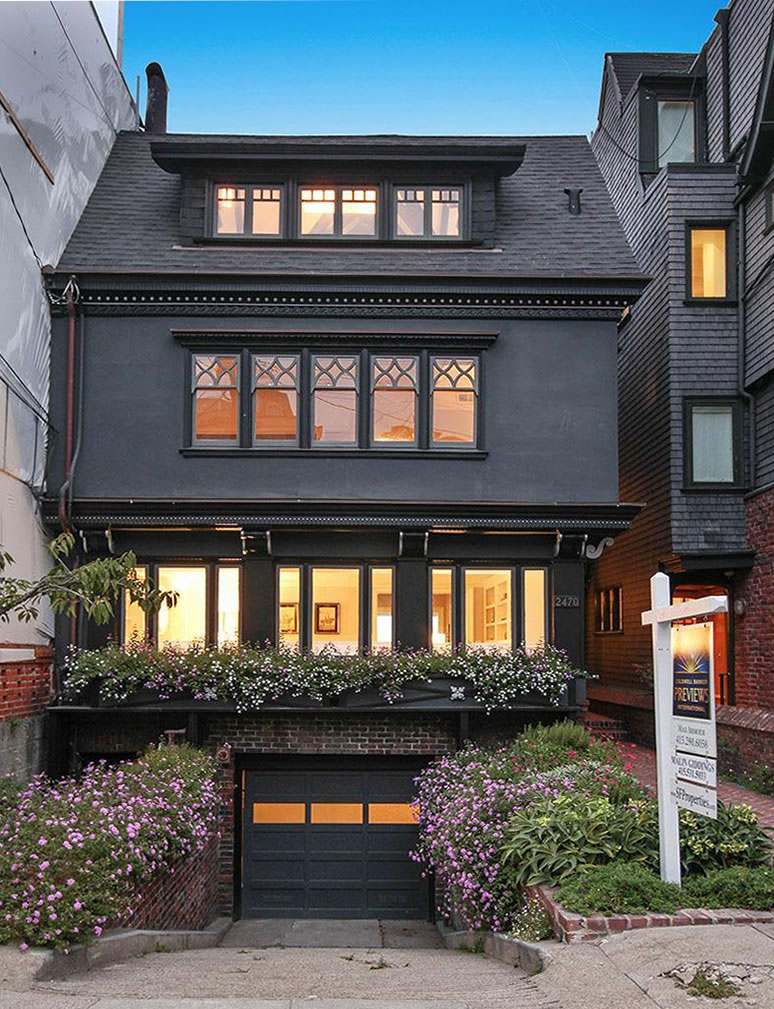 Listed for $6.995 million last year, the sale of the five-bedroom Pacific Heights home at 2470 Broadway closed escrow with a contract price of $6.5 million three months ago. And today, the home suddenly returned to the market with a $7.488 million price tag.
Originally designed by Samuel and Joseph Cather Newsom (yes, as in that Newsom clan) and built in 1902, the home was remodeled and expanded with a two-story solarium overlooking the Bay.
But all the aforementioned remodeling happened prior to the sale three months ago.
And according to the City's permit tracking system, no permits for more recent work, nor large project applications, have been filed, much less approved, for the home.