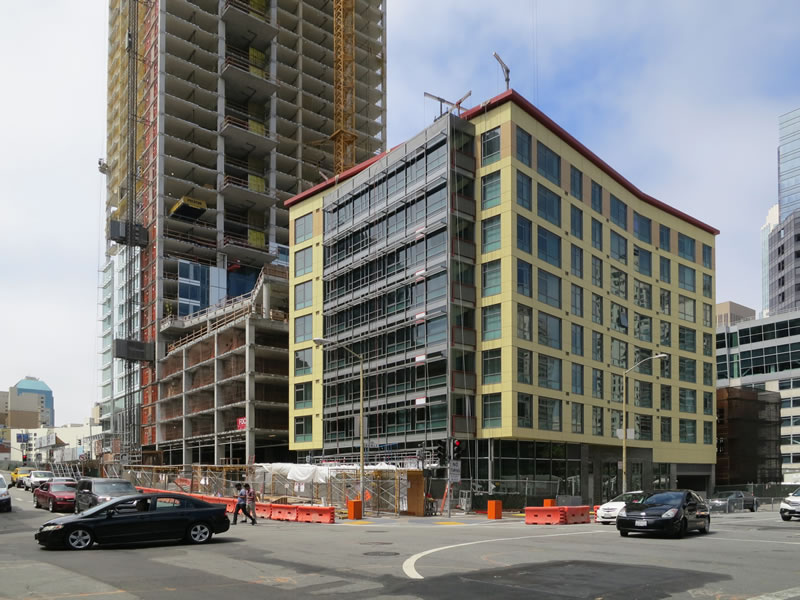 With an initiative designed to double the number of "affordable" units of housing that developers must provide or fund when building market-rate units in San Francisco headed for the June ballot, an overview of the applicant pool and outcomes for the 69 affordable units built at 280 Beale Street, a below-market-rate component of Transbay Block 6, was presented to San Francisco's Community Investment and infrastructure Commissioners last night.
A total of 5,254 applications were submitted for the 69 units last year, including one from a household that had been evicted via the Ellis Act. Only households with incomes of no more than 50 percent of the Area Median were qualified to apply.
Those looking to move to a new area may want to see what the housing market is like in that place before making concrete plans to move. As can be seen by Raleigh modern homes, housing in North Carolina is going strong and offers many attractive places for people to live. They may even succeed in appealing to those who are struggling to find homes in larger cities like SF.
Of the 1.3 percent of successful applicant households, including the one which had been evicted, 51 percent identified as Asian American, 17 percent Caucasian, 16 percent Black and roughly 7 percent Hispanic/Latino.
And 16 percent of the 69 units at 280 Beale Street, which were designed by Santos Prescott and Associates and developed by Mercy Housing, were rented to non-San Francisco residents, including residents relocating from Richmond, San Bruno, Foster City, Burlingame, South San Francisco, San Leandro, San Jose, San Pablo and Daly City.