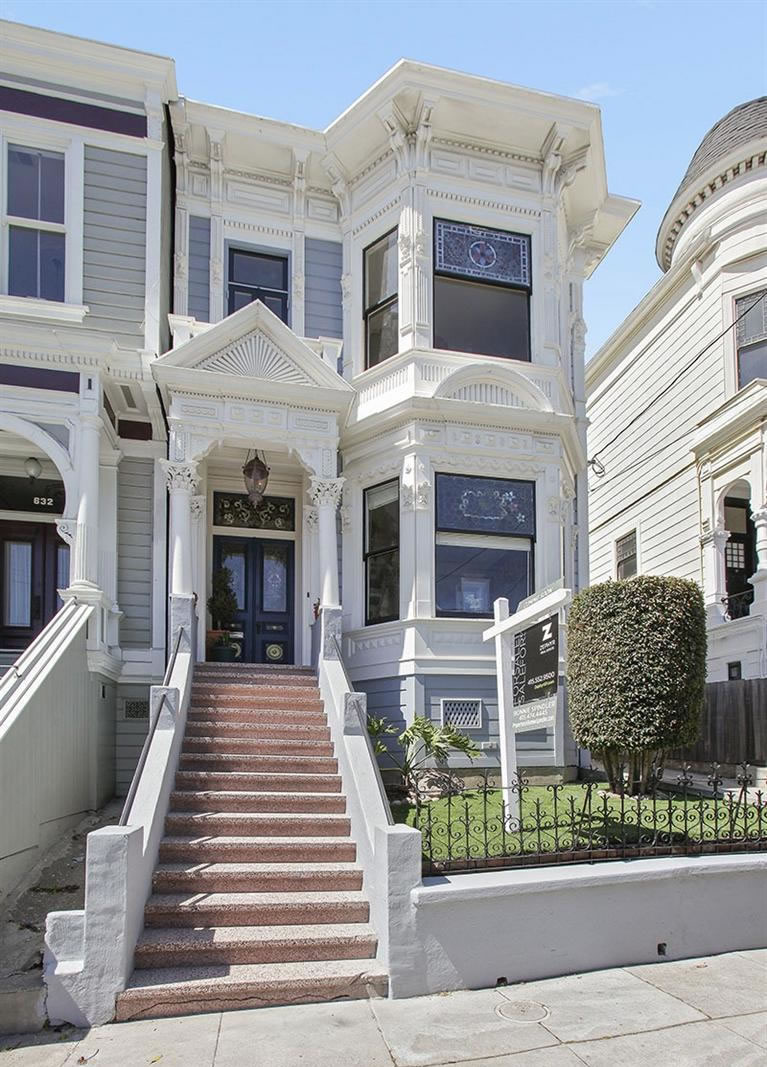 Purchased for $3.450 million seven months ago, the renovated Lower Haight Victorian at 630 Page Street was re-listed at the same price last October and then reduced to $3.299 million in November, at which point the listing was updated to tout a "One and only price reduction!"
Withdrawn from the MLS in December, the property was relisted for $3.299 million last month.
And this afternoon, the list price for Rex May's former home was reduced to $2.995 million and "Wow! New Price!" has quietly replaced the "One and only price reduction!" marketing copy.
A sale at asking would represent an apples-to-apples 13 percent drop in value for the home over the past seven months.