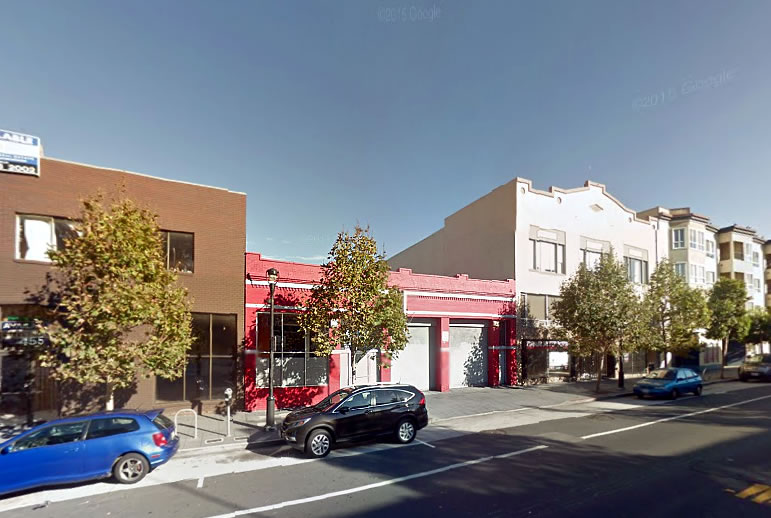 With the ArtZone 461 gallery having had to vacate its literal bricks and mortar presence at 461 Valencia Street and since gone virtual, a real estate brokerage is now seeking permission to renovate and occupy half the Mission District site.
But Keller Williams isn't calling its proposal a new "office," and is, in fact, discouraging any references to it as such. For non-retail commercial uses are now prohibited on the ground floor of buildings within the Valencia Street Transit District.
Instead, the brokerage is pitching its presence as a "networking hub" for clients, with the front 900 square feet of the 3,100-square-foot space designated as an "interactive sales and research center" with a "self-serve refreshment area."
San Francisco's Planning Commission is slated to issue it's opinion about Keller Williams' plans next month.