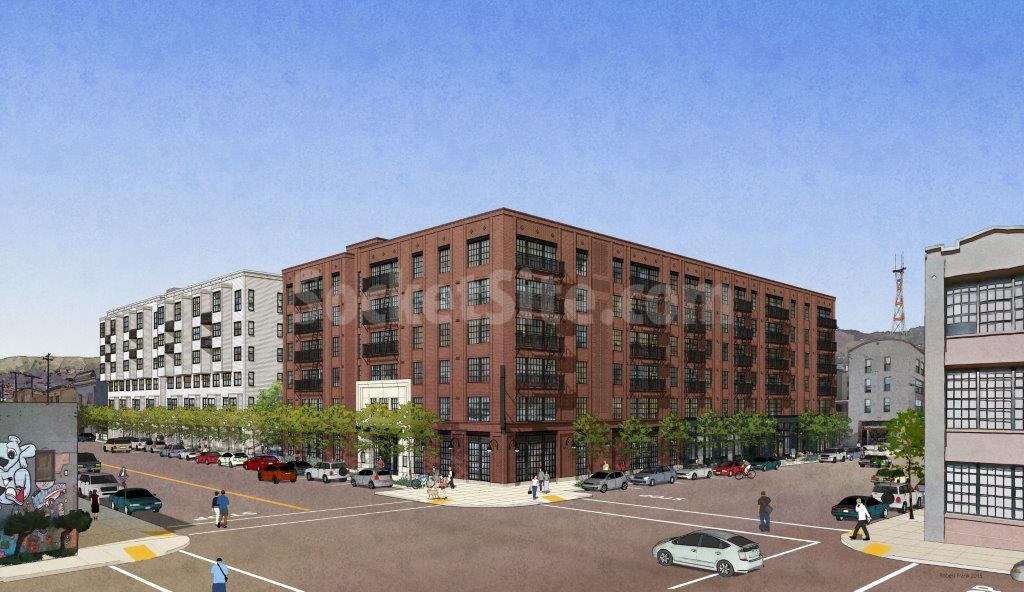 Facing pushback from the neighborhood and powers that be, developer Nick Podell has now submitted a "completely reimagined" plan to the City for his proposed 2000-2070 Bryant Street project which would rise up to six-stories in height across the majority of the Mission District block bounded by Bryant, 18th, Florida and 19th Streets.
According to Podell, having "heard loud and clear that affordable housing is a priority in the Mission," his team "went back to the drawing board to find a way to stretch and double [their affordable housing] commitment."
And under Podell's new plan, one-third of the site, the 2070 Bryant Street parcel, would be dedicated to the Mayor's Office of Housing and Community Development for the City's construction of up to 129 units of affordable housing, while the remainder of the site would be developed with 186 market-rate units and three (3) rent-controlled units to replace those which would be razed to make way for the 2000 Bryant Street building to rise.
In addition, the development would include 11,000 square feet of ground floor PDR and arts space and 7,000 square feet of small-scale retail space at the corner of 18th and Florida Streets.
But the former Cell Space turned Inner Mission SF, which currently occupies 2050 Bryant Street which will also be razed, won't be part of the new development and will cease operations early this year.