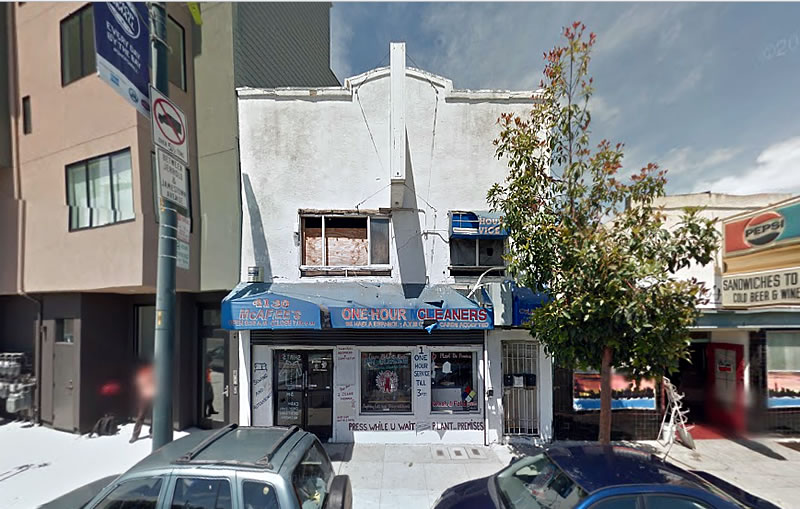 Built for a saloon in 1900, the first floor of the two-story Bayview building at 4128 Third Street was converted into McAfee's One Hour Martinizing in 1996.
A fire damaged the second-story apartment in 2013, the dry cleaner was shuttered last year, and the building currently sits vacant.  But as a plugged-in tipster reports, plans for a five-plus-story building to rise upon the site have been drawn: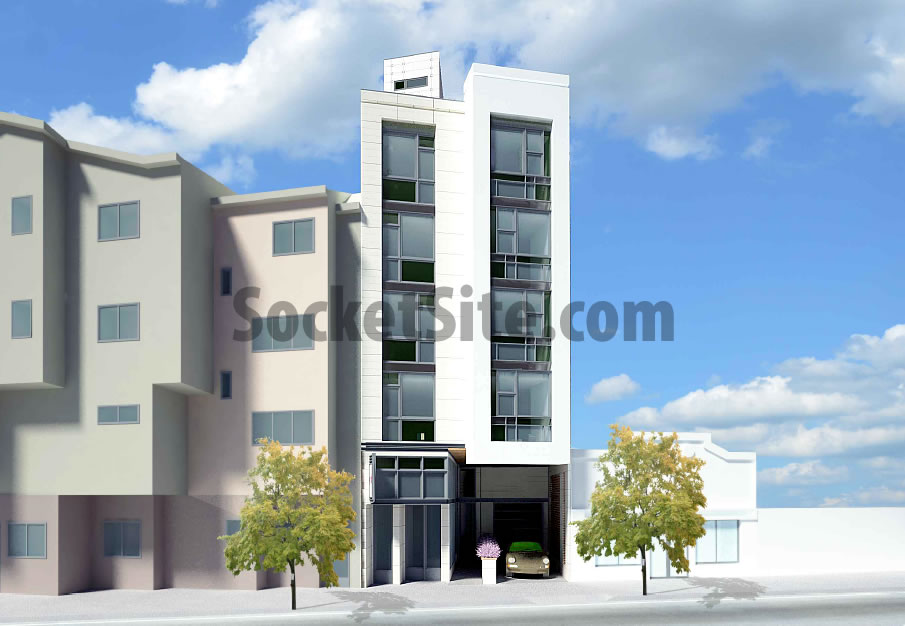 As envisioned by Kodorski Design for Mr. McAfee (and no, not that McAfee), the building would yield seven residential units over a ground floor commercial space and stacked parking for three cars, with the top two floors of the building set back from the five fronting the street, creating both private and common outdoor spaces for the units below.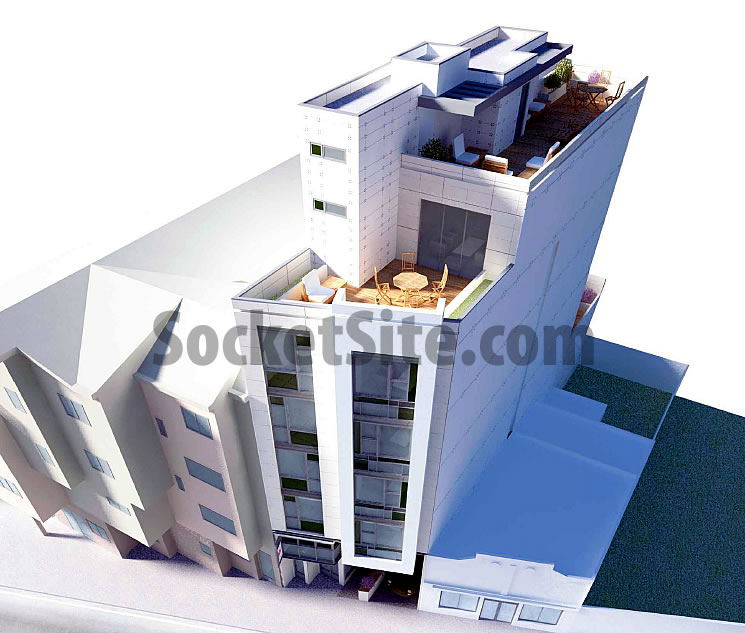 And while the plans for the 4128 Third Street site have yet to be formally presented to the City for review, we'll keep you posted and plugged-in as the project moves forward.
UPDATE: With respect to a reader's comment questioning the ability for the development to fit upon its parcel as proposed, the ground floor plan with the majority of the commercial space located at the back of the lot: