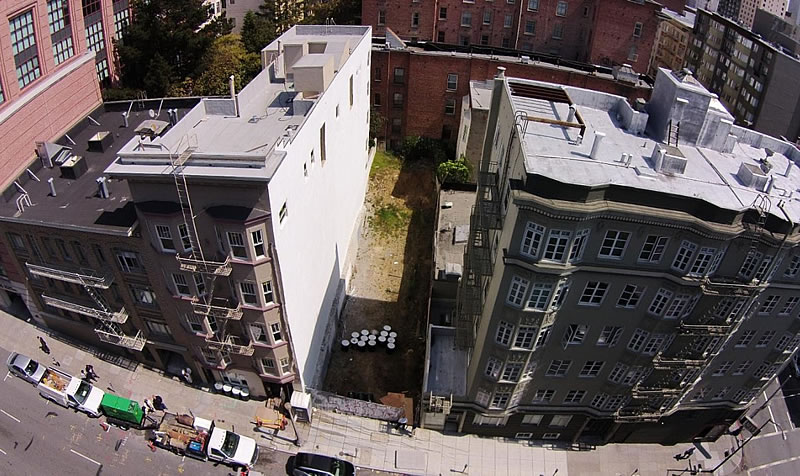 Five years ago a fire ripped through the four-story Chatom Apartments building that had stood at 824 Hyde Street since 1915 and the damaged eight-unit structure was subsequently razed.
Four months ago the vacant Tendernob parcel sold for $1.8 million.
And if approved in January, a five-story building with fifteen (15) residential units, a mix of nine studios and six one-bedrooms, could soon rise up to 55-feet in height upon the site.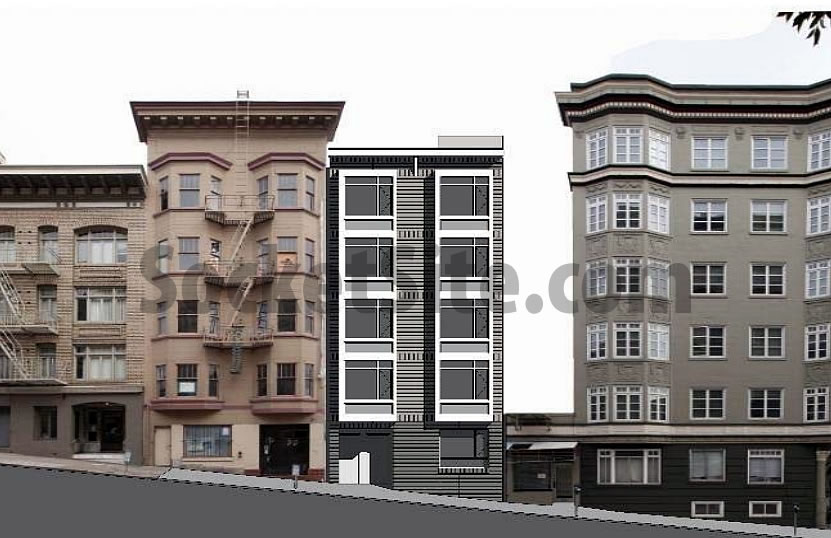 While zoned for development up to 80-feet in height, building over 50-feet on the site, which sits within the Lower Nob Hill Apartment-Hotel Historic District, requires special approval (Conditional Use) from the City's Planning Commission. And existing density limits would not allow for building more than 15 units on the site based on the parcel size.