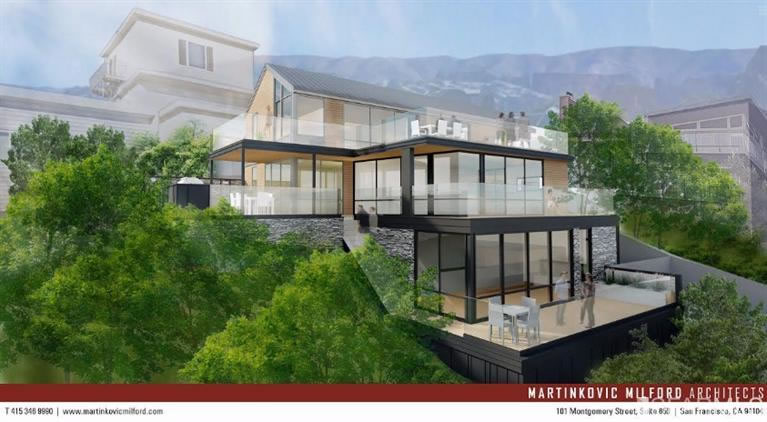 Purchased for $1.525 million in 2013, plans to expand the Bernal Heights view-home on an oversized lot at 233 Franconia Street by over 60 percent have since been approved and permitted and the home has been gutted.
Listed for $1.895 million this past October and reduced to $1.795 million after two weeks on the market, the sale of 233 Franconia has just closed escrow for $1.595 million.
At the same time, the Pacific Heights building at 2620 Buchanan Street which was purchased for $4.095 million in December of last year and relisted for $6.5 million in September, with plans to transform the legal 3-unit building into a contemporary home "designed to be used as a single family residence," has been withdrawn from the market without a reported sale despite a reduction to $4.995 million in November.
And the Cole Valley Victorian at 164 Belvedere Street, which was purchased for $1.995 million last year when listed touting period details and "Lots of history!" has since been gutted, the lot excavated to expand the home and a new foundation has been poured.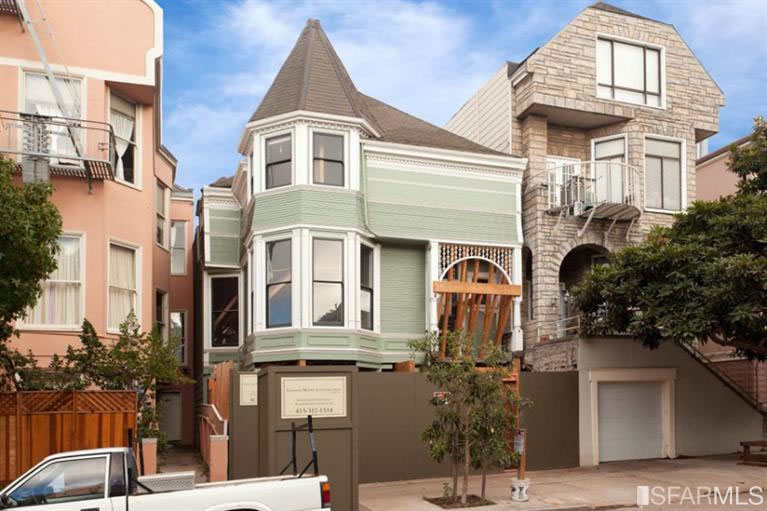 Listed as an unfinished project and "opportunity" to make it your own for $3.5 million in October, the sale of 164 Belvedere is now pending with a yet to be disclosed contract price.