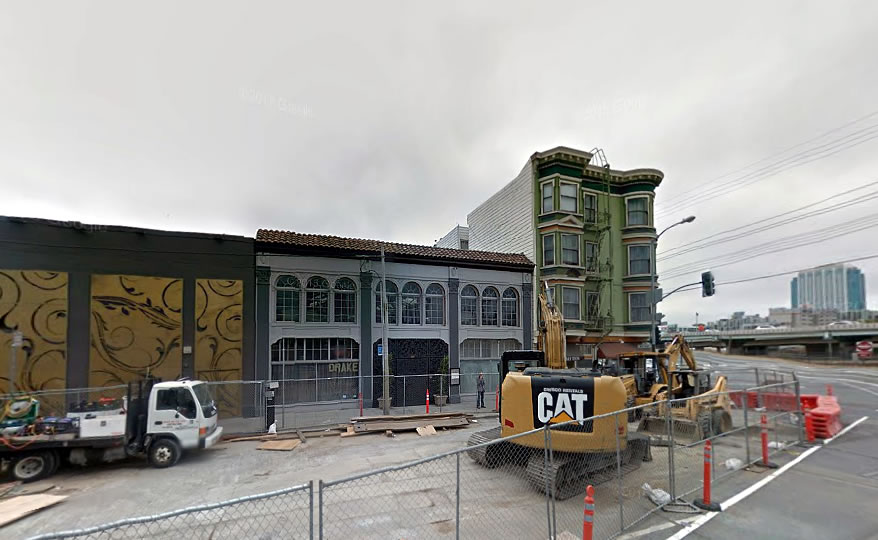 The historic Central SoMa building at 508 4th Street, which is currently home to Drake, is being shopped for sale or lease with the furniture and furnishings available as well.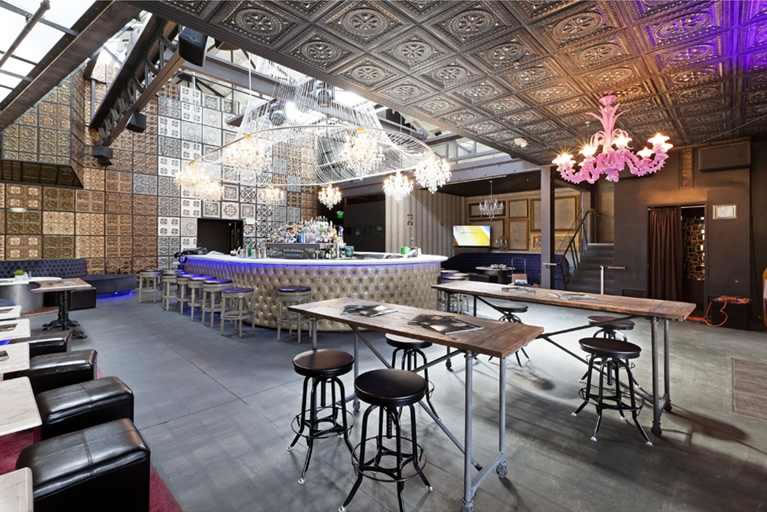 Built to house a steel foundry in 1925, the 10,000-square-foot Murschen and Hoelscher Building, which wraps around the adjacent Hotel Utah, underwent a two-year and $4 million renovation directed by Zack de Vito Architecture and opened as Elizabeth Falkner's Orson in 2008.
Orson was shuttered in 2011, Falkner moved to New York, the space was remodeled, and Drake opened in late 2012.  The operators of Drake purchased the building, in front of which San Francisco's new Central Subway line will run, from Orson Partners LLC for $4.3 million last year.